The Delhi high court on Tuesday rejected an attempt by German drug and agrochemical major Bayer Corporation to introduce a linkage between regulatory approval of a medicine and its patent status through a court directive.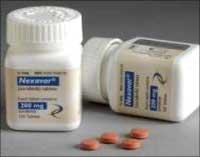 Bayer's attempt was to stop the Drugs Controller General of India from allowing Cipla to produce and sell a low-cost version of Bayer's anti-cancer drug Nexavar, the brand name for Sorafenib Tosylate.
The court also asked Bayer to pay about Rs 600,000 to the Union of India and Cipla Ltd as cost for filing a complaint that was a "vexatious and luxury litigation which should be discouraged", Lawyers Collective, a legal NGO that was part of the litigation process, said.
Indian laws do not call for a patent linkage system where the drug regulator's approval of a generic medicine depends on the patent status of the originator's drug.
"Justice Ravindra Bhat held that this petition was an attempt to tweak public policy," Lawyers Collective said.
Y K Sapru, Chairperson of Cancer Patients Aid Association, who had intervened in the case filed by Bayer Corporation against the DCGI. said: "We are very glad that the court has recognised the aspect of access to drugs and has rejected Bayer's attempt to introduce a policy change with adverse public health consequences through the court."
Lawyers Collective was the counsel for CPAA.
Bayer Corporation had filed a Writ Petition before the Delhi High Court against the Union of India, the DCGI and Cipla Ltd, seeking an order that the DCGI should consider the patent status of its drug, Sorafenib Tosylate, before granting a marketing approval to any generic pharmaceutical company and refuse marketing approval to any generic company.
Sorafenib Tosylate is used to treat kidney cancer and is sold by Bayer at Rs 2,85,000 for 120 tablets - a month's dosage, Lawyers Collective said.
On November 7 last year, the Delhi High Court had granted an interim injunction to Bayer, stopping the DCGI from granting marketing approval to the generic company until a final order is passed in this matter.
CPAA had filed an intervention application to be added as a party, which was allowed by the Delhi high court. It was pointed out by CPAA that due to the stay in this case, the DCGI is not accepting applications for marketing approval from any generic companies on any drug.
The court had then clarified that the stay would operate only with respect to the drug in question in the matter, that is Sorafenib Tosylate.