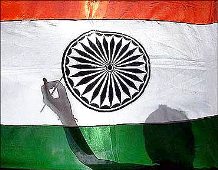 The Confederation of Indian Industry has welcomed the government's move of easing competition norms for speedier mergers and acquisitions clearances.

In a significant move aimed at fast tracking clearances for mergers and acquisitions, the government, last week, relaxed norms for seeking approval from fair trade regulator Competition Commission.

"CII has welcomed amendments to the Combination Regulations announced by the Competition Commission of India last week," CII said in a statement on Tuesday.

At present, all M&A transactions involving Indian companies have to get approval from the Competition Commission of India, which keeps a tab on anti-competitive
practices in the market place.
"The amendment exempting intra-group mergers was much awaited as there is no change in the ultimate identity and controlling mind of the economic actor in such cases," CII Director General Chandrajit Banerjee said.
"For all practical purposes, these are transactions where there is no change in, control, market dynamics, competitive or bargaining power or even assets or turnover.
"The exemption exemplifies the pro-industry approach of the Commission," he added.
The CII also hailed the exemption from seeking prior or post acquisition permission from CCI when an entity already holding 25 per cent or more stake in a company acquires up to 5 per cent additional stake in a financial year if its total stake does not cross 50 per cent.