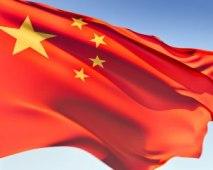 China's network of micro bloggers, posing a strong challenge to tightly controlled state media, has surged to about 195 million so far this year while the internet population rose to a record 485 million.

The communist nation's Internet population touched the record figure of 485 million in the first half of 2011 with 28 million new subscribers joining the world's largest online market.

The number of microblog users surged by 208.9 per cent to reach 195 million by the end of June, according to China Internet Network Information Centre.

The microblog phenomenon is catching up far faster then any one imagined with most of them assuming the role of 'citizen journalists', rapidly circulating events often not palatable to the government.

The might of the bloggers was felt 'loudly' when the much talked about high speed trains between Beijing and Shanghai stranded at various places due to power outages creating panic among the passengers.

As the trains were stranded for hours without air conditioning, several passengers vented their anger and fear though
blogs, which was subsequently picked up by the stat run media.
Also China's Red Cross Society suffered serious erosion in its image recently after an young woman flaunted her new riches, including two expensive sports cars claiming to be General Manager of 'Red Cross Society Commerce.'
Her posting created national furore as many believed that the she acquired them misusing the Society's donations.
The 'exposure' prompted an executive of one of the firms associated with the Society to quit admitting affair with the woman as the ownership of the cars.
The incident made many bloggers to question whether the Society which collected large amount of donations for disaster relief is making proper use of them.
Also net connectivity in China rose to 485 million by the end of June but its pace of growth slowed down compared to last year.
The increase of 27.7 million over the six-month period was smaller than the increase of 36 million during the same period last year.
About 65.5 per cent of China's Internet users, or 318 million people, use mobile phones to surf the net, an increase of 14.94 million from the end of last year, CNNIC said.