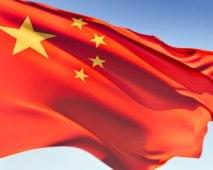 Chinese Premier Wen Jiabao has admitted that the country's economy is under pressure, which has led to apprehensions at home and abroad, but said that it will be able to meet this year's growth targets.

Besides, he strongly defended $570 billion stimulus package extended in 2008 to revive the economy, refuting criticism that China paid 'undue price' by relying more on credit investment which ended up creating bad loans.

China is facing economic pressure but the government is confident and will be able to meet this year's annual economic target, Wen told the Summer Davos Forum in Tianjin on Tuesday night.

He cited ample fiscal policy space, huge potential in domestic demand, hopeful economic restructuring and a stable political and social environment for this optimism.

"The giant ship of Chinese economy will surely sail ahead quickly yet steadily and reach the shore of a brighter future," said Wen, who will be retiring later this year after a decade long stint as the Premier.

Lacklustre global demand for its once flourishing exports and slowing property investments have cooled China's economic growth to 7.6 per cent in the second quarter of 2012, the slowest rate since 2009.

To bolster the softening economy, the government has reduced interest rates twice this year, cut taxes for small businesses, encouraged private businesses to invest in sectors previously closed to them and fast-tracked construction projects.

Last week, China's top economic planner approved 55 investment projects worth one trillion yuan ($157.7 billion) to build highways, ports and railways across the country.

Chinese officials say that it provides room for China, offering great development potential in the mid and long-term.

Wen, meanwhile, defended 2008 massive stimulus package doled out in the form heavy subsidies to buy consumer and household goods, which he said helped China secure growth amid the global economic crisis.

"I want to make it clear here that it was precisely because of our resolute decision and scientific response that China was able to avoid factory closures, job losses and the return of migrant workers to their home villages," Wen said, answering critics of his stimulus package.

Thanks to these efforts, China swiftly achieved an economic upturn and promoted the economic recovery of the global economy, Wen said.

"These stimulus measures helped us keep the good momentum of the economic development, maintain social stability and harmony and protect China's modernisation process from major setbacks," he noted.

Wen's response came after Justin Yifu Lin, former World Bank chief economist, commented
that the government's massive stimulus package has helped the nation fare through the crisis but it had its side affects.
If the government had entirely relied on fiscal injections rather than credit investment, the economic effects of the package would have been much better, Lin said.
He cautioning against the potential side effects of the government's recent batch of newly approved investment projects, according to state run
Global Times
.
According to recent official report China's state-run commercial banks faced a high risk of increased bad loans, partly due to a lending spree to support massive economic stimulus in 2009.
That risk might worsen as local governments have attempted to unleash a new round of stimulus packages amid the current economic downturn, a Xinhua news agency report said, highlighting concerns of China's banking sector, stressed by economic slow down due to falling exports.
The concerns rose as seven out of the 16 Chinese listed banks reported a rise in their non-performing loan ratios in the first half of 2012.
Wen also promised a stabilising economy in the wake of a raft of policies and measures that have been taken by the government since May, including stepping up structural tax cuts, lowering the required reserve ratio and cutting the benchmark deposit and lending rates twice.
Assuring that the world's second largest economy will meet its official growth target of 7.5 per cent set earlier this year, Wen said, "I don't' agree that China's high growth rate period is over after the past three decades' reform and development.
"Although the growth of fiscal revenues slowed down in the past two months, we still had a surplus of one trillion yuan ($158 billion) by the end of July."
He said the accumulative surplus of the central budget stands at over 100 billion yuan as the stability and adjustment funds.
"We will use the funds at appropriate times for anticipatory adjustments and fine-tuning to promote stable economic growth," Wen added.
Stating that situation in 2008 and 2009 financial crisis was different compared to present crisis he said, not all enterprises and industries were sluggish in the first eight months this year.
Also the share of nongovernmental investment continues to grow and exceeded 62 per cent in the first eight months of this year.
This shows the structural problems in China's economy and the need to adjust the structure and shift the growth model, he said.
Turning emotional, Wen, fondly known as Grandpa in China said, "I have devoted 45 years of my life to the service of the country and will retire in a few months", while expressing happiness to meet some of the top economists and businessmen attending the forum.