In order to ensure fair practices in banking services, the Reserve Bank has asked banks to levy cheque return charges only if the customers are at fault.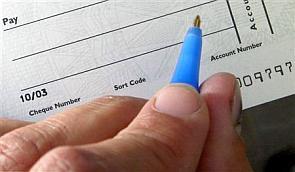 RBI said those cheques required to be re-presented without any recourse to the payee should be made in the immediate next presentation clearing not later than 24 hours with due notification to the customers through SMS alert, email etc.

"...recently, instances have been brought to our notice where banks are levying cheque return charges even in cases where customers have not been at fault in the return and delaying the re-presentation of the
cheques which had been returned by the paying banks under technical reasons," RBI said in a notification.
It said that both of the issues were resulting into "unsatisfactory customer service" and it was considered necessary to streamline the procedure followed by all banks in this regard.
RBI advised the banks to adhere to the instructions with immediate effect and reframe their Cheque Collection Policies (CCPs) for better customer service and dissemination of information.
Banks are expected to indicate the timeline for realisation of local/outstation cheques in their CCPs and charges for cheque returns are expected to be levied in an upfront manner with due prior notice to the customers.