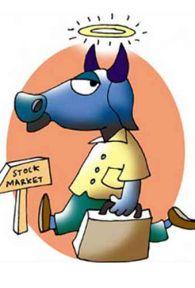 Stocks are great instrument to create wealth. But it requires discipline and patience. To make money in
the markets, investors need to invest regularly and stay put for at least five to seven years.
If you look at one-year Sensex returns, they stand at 7.79 per cent. However, over a period of five years, Sensex has returned investors 17.71 per cent each year.
To know more such tips on investing talk to the renowned financial planner Gaurav Mashruwala at 4.00 pm Thursday, December 05 on ZaraBol.