The Central Electricity Regulatory Commission (CERC) has reserved its order on a petition filed by Ratnagiri Gas & Power Pvt Ltd (RGPPL), operating the Dabhol power project, for an increase in rates and a decision on procuring regasified liquefied natural gas (RLNG).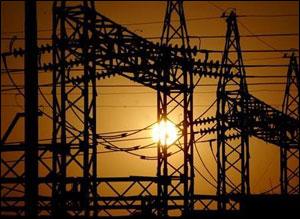 The project, with total generation capacity of 1,967 Mw, has been shut since Thursday, owing to shortage of gas.
Speaking to Business Standard, CERC Chairman Pramod Deo said, "The respondent, Maharashtra State Electricity Distribution Company (MahaVitaran), will file its written submissions by March 6, while RGPPL would do so by February 20.The order in the petition was reserved."
RGPPL argued the case pertained to circumstances under which fuel from the designated source wasn't available, for reasons not attributable to it, and MahaVitaran's refusal to allow generation from alternative sources of fuel.
Also, it didn't pertain to relaxation due to failure of gas turbines and non-availability of machines. RGPPL added, therefore, it had no option but to seek relaxation in the normative annual plant availability factor, the basis for deciding the rate in question.
Maharashtra is allotted 95 per cent of its output, the rest meant for Goa, Daman and Dadra & Nagar Haveli.
RGPPL said domestic gas had been allocated by the Union government and if MahaVitaran wanted the generating station to be run on liquid fuel, it could arrange for that. According to RGPPL, MahaVitaran has an obligation to pay the full fixed charges in the background of the fact that it is ready to fulfill the obligation of generating capacity with RLNG or enter into an agreement with GAIL for RLNG.
However, MahaVitaran said the power purchase agreement on 'force majeure', for exceptions due to circumstances beyond one's control, did not mention fuel as a permissible ground. RGPPL, it contended, could not be permitted to burden it with the huge cost of fuel. It has said the financial impact of granting consent to RGPPL for sourcing fuel from an alternative source would impact the cost of power, raising it to Rs 6.75 a unit as against the existing Rs 4.28 a unit. The additional financial burden in a year would be Rs 876 crore (Rs 8.76 billion), MahaVitaran said.
RGPPL, it added, was in effect seeking a review of the core elements of CERC's rate order of August 18, 2010, a reading of the fact which the former has disputed.