Disappointed with the RBI decision of not reducing policy rates, carmakers and real estate players today said the sectors, which are already reeling under a slump, will continue to suffer due to the high interest rate regime.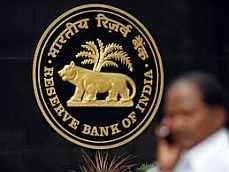 Firms, including Maruti Suzuki, Hyundai, General Motors, Hiranandani Constructions and CHD Developers, said a rate cut would have helped in pushing growth.

"It (rates remaining unchanged) is a disappointment for the auto industry. For the car industry, it is very important that the interest rates come down as 70 per cent of sales are financed," Maruti Suzuki India Managing Executive Officer (Sales and Marketing) Mayank Pareek said.

The sluggish demand will continue as sentiments are still low, he added.

Expressing similar views, Hyundai Motor India Ltd Director (Marketing and Sales) Arvind Saxena said: "With the GDP growth rate coming down, industry was expecting RBI to ease interest rates, in that sense it is disappointing."

The passenger car industry is under a lot of pressure on account of high fuel costs, and had the RBI taken some measures it could have brought
down car finance rates and helped industry, he added.
With the interest rates remaining high, General Motors India Vice-President P Balendran said: "The market will continue to slow down. There is a fear that sales could go into negative territory."
The realtors were also of similar opinion. CHD Developers Managing Director Gaurav Mittal said: "Considering the plight of the productive sector and the lack of funds, especially in the real estate sector, a rate cut would have been a boon and fuelled growth.
The Reserve Bank today kept interest rates unchanged giving priority to checking inflation over growth, disappointing India Inc and retail borrowers who were expecting at least 0.25 per cent rate cut.
Hiranandani Constructions Managing Director Niranjan Hiranandani said: "There was a great expectation of a rate cut as a push was needed for the growth of the economy."
Hiranandani, who has been recently elected as President of Indian Merchants' Chamber, said: "There is a need of a government, especially the Finance Ministry, intervention and see that the growth does not slip into depression. We are having growth now, but if you don't push it, it may go into depression."