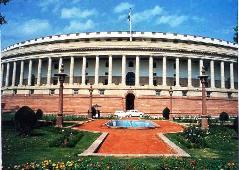 The government will raise the cap on supply of subsidised cooking gas to nine cylinders per household in a year from current restriction of six, Oil Minister M Veerappa Moily said on Tuesday.

"I think it is likely to go up definitely from six (cylinders) to 9 (cylinders)," he told reporters in New Delhi.

The government had in September capped supply of subsidised LPG to six cylinders per household in a year.

Any additional requirement is to be bought at market price of Rs 931 per 14.2-kg bottle.

Subsidised LPG costs Rs 410.50 per cylinder at present.

Moily said the decision to raise
the cap will be taken by the Cabinet 'very shortly'.
The original decision to cap supply at 6 cylinders was taken by the Cabinet Committee on Political Affairs on September 13 and the decision to raise it would also have to be taken by the Cabinet panel, he said.
"I think as early as possible," he added.
Moily said he has had two rounds of discussions with Finance Minister P Chidambaram on the impact of the decision to raise the cap.
The government will have to provide an additional Rs 9,000 crore (Rs 90 billion) annually if the cap is raised.
"We are working on that," he said on ways to mitigate the additional subsidy requirement. "We are working on certain formula to neutralise it."