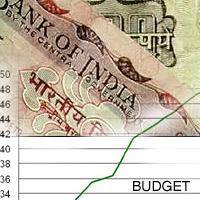 Cairn India said its net profit will halve to Rs 1,435 crore (Rs 14.35 billion) in the quarter ended June 30 if it is asked to share royalty on crude production from the all-important Rajasthan oilfield, even as its parent Cairn Energy seemed inclined to agree to the proposition.

The board of Cairn India is opposed to accepting riders like sharing of royalty and payment of cess on the Rajasthan crude for getting government approval for its parent Cairn Energy's sale of a controlling stake in the company to mining group Vedanta Resources.

In this regard, Cairn Energy wants the conditions to be voted on by the shareholders of Cairn India. Cairn Energy holds a 52.1 per cent stake in Cairn India and together with another 28.5 per cent held by Vedanta, can see any proposal through.

Cairn India, in a press statement, said it received 'a requisition' from Cairn Energy under Section 169 of The Companies Act, 1956, for convening an extraordinary general meeting to consider the government riders.

Although Cairn India's annual general meeting of company shareholders -- where the issue could have been considered -- is scheduled for August 18, its board, which is headed by Cairn Energy chairman Bill Gammell, at a meeting in Edinburgh yesterday decided to hold a postal ballot.

Cairn India CEO Rahul Dhir told analysts that as per the letter received from the government on Tuesday, it has to 'comply' with the riders set by Cabinet within a month.

"That may be difficult because the postal ballot itself will take more than a month," he said.

Since its parent announced the $9.6 billion deal with Vedanta in August last year, Cairn India has been opposed to making royalty payments recoverable from the sale of oil and the company being made liable to pay a Rs 2,500 per tonne cess, as this was not in line with the Production Sharing Contract.

A change in the contract was neither in the interest of the company, nor its minority shareholders.

Since it would have been difficult to explain why the board changed its stand and compromised on the interest of minority shareholders so that one stakeholder can sell his shares, the matter was posted for hearing at an extraordinary general meeting.

"Based on the requisition, the Cairn India Board has noted its obligations under Section 169 of The Companies Act, 1956 and has reached a conclusion that it would be appropriate to hold a postal ballot of all the shareholders to consider the conditions imposed by the government," the statement said.

"It should be noted that if royalty were to be cost recoverable, it would lead to a decline in the revenues and profit-after-tax for the current quarter by Rs 1,291.6 crore," it added.

Cairn India reported a 10-fold jump in net profit to Rs 2,726.6 crore (Rs 27.26 billion) for the April-June
quarter.
Interestingly, a formal letter listing the preconditions set by Cabinet was picked up by Cairn India representatives on Tuesday afternoon, minutes before the company board meeting started.
It was faxed to Edinburgh immediately and the board took it up after approving the April-June quarter earnings.
But unlike February 10 board meeting where a resolution was passed opposing the government preconditions and made public through a press statement, the board did not reiterate that position on Tuesday.
Last August, London-listed miner Vedanta proposed buying a 51-60 per cent stake in oil and gas explorer Cairn India for up to $9.6 billion in cash, but the deal has been delayed because of the lack of government and regulatory approvals.
Approval has been delayed over royalty payments that state-owned Oil and Natural Gas Corporation makes on behalf of Cairn India in Rajasthan oilfields.
ONGC owns a 30 per cent stake in the Rajasthan oilfield, but pays the entire royalty on production under the government's previous policy of giving discounts to attract investors.
ONGC had, much before the Cairn-Vedanta deal was announced, cited contractual provisions to demand that the royalty should be recovered as a cost from revenue.
The state-owned firm maintained that as a partner, it has the right of preemption or first refusal and the deal should not proceed without its concurrence.
Both Cairn and Vedanta disputed royalty being made cost-recoverable as it would dent Cairn India's profits.
They also opposed the need for partner consent for the transaction.
A group of ministers headed by Finance Minister Pranab Mukherjee held that ONGC's views were correct and recommended to Cabinet that the deal should be approved if Cairn or its successor agreed to adding royalty to the project cost and recovered from oil sales, as well as agreed to pay its share of the Rs 2,500 per tonne oil cess.
Days before the Cabinet Committee on Economic Affairs accepted the GoM recommendation and gave conditional approval, Cairn Energy lowered the price it was demanding from Vedanta to make up for the reduced profitability from acceptance of the preconditions.
It removed a non-compete provision and related non-compete fee of Rs 50 per share.
Vedanta's total payment at the reduced price of Rs 355 per share for a 40 per cent stake in Cairn India will now be $6.02 billion, instead of $6.84 billion previously.
Cairn India, in the statement, said as per the letter dated July 26, which conveyed the CCEA decision, the transaction has been approved by the government subject to certain conditions.
"The conditions include that in respect of the RJ-ON-90/1 block, the company must agree that the royalty payable is a contract cost eligible for cost recovery and that it shall withdraw the arbitration with respect to payment of cess," it said.