The Department of Industrial Policy & Promotion (DIPP) is expected to soon move the Cabinet on raising the foreign direct investment (FDI) cap for some key sectors like civil aviation, defence, telecom and multi-brand retail. DIPP on Monday held consultations with as many as 15 ministries to collate their views on the issue.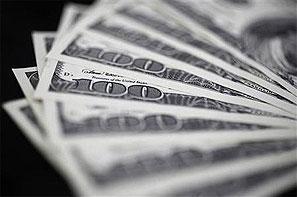 The meeting, headed by DIPP secretary Saurabh Chandra, took place against the backdrop of the finance ministry's proposal to increase the FDI threshold in almost all sectors to boost foreign capital inflows. A panel headed by Economic Affairs secretary Arvind Mayaram had suggested FDI limit be raised to 49 per cent in almost all sectors through the automatic route.

Commerce & Industry Minister Anand Sharma also met Finance Minister P Chidambaram early Monday morning before DIPP went into inter-ministerial discussions.

DIPP's meeting was attended by ministries of defence, I&B, civil aviation and petroleum & natural gas. Discussions on raising FDI caps in the multi-brand retail, power and pharmaceutical
sectors will take place on Tuesday.
"The home ministry has concerns on (raising FDI caps in) telecom, defence, civil aviation and space. Its concerns have been conveyed to various departments, especially where security is an issue," Chandra said after the meeting.
However, official sources told
Business Standard
that the ministry would move the Cabinet by taking it to the prime minister once the final report has been made after considering the viewpoint of all ministries.
On telecom, Chandra said, a final decision would be taken at the Telecom Commission's meeting, scheduled for Tuesday, and accordingly recommendations would be sent to DIPP.
In defence and petroleum, the ministers concerned have said they will give their opinion on the issue through an official communication directly to Sharma. Similarly, the civil aviation ministry, too, will send in its final comments after discussing the matter internally.
According to Chandra, the final report, to be regarded the inter-ministerial recommendation, will be presented by July 8. He also said ministries had "not shown much interest" in having the caps raised while final positions would only be firmed up by the end of the week.