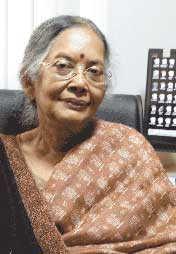 Here are five measures that should be announced by the government in the coming Budget, says Sunanda Sen, a former professor at Centre for Economic Studies and Planning, Jawaharlal Nehru University, New Delhi

Public spending

It is rather a shame that while interest payments as a percentage of GDP has shot up to 3.11 per cent in 2011-12, social services have come down to 1.22 per cent, food subsidies at 0.82 per cent, and capital expenditure at 1.77 per cent.

All three are essential ingredients of growth in coming years. In the coming Budget let there be an expansion in public spending on social services, food subsidies and in capital expenditure. The three should respectively be a minimum of 1 per cent, 1.5 per cent and 3 per cent of GDP.

Health and education

Of expenditure
on social services, health and education should get priority, providing compulsory health insurance for all poor households, access to all for essential medicines at cheap prices and universal free education up to secondary level. Also need for revamping of the public distribution system to make it effective and not to be abolished with the introduction of cash transfers.
Tax the rich
Rise in direct taxes to a minimum of 50 per cent for super-rich.
Wealth tax
Introduction of wealth tax on a slab basis.
Tax speculation
Tax on speculation by introducing financial transaction taxes on transactions in stock markets, property markets and in commodity exchanges.