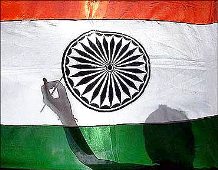 Ahead of the Budget, Indian corporations have turned optimistic on business conditions in the coming months.

According to the quarterly Business Confidence Survey for the third quarter of 2012-13 by the Federation of Indian Chambers of Commerce and Industry, there is an expectation of higher sales and profits in the first half of calendar year 2013.

The Business Confidence Index was at 61.2 in the third quarter, much better that 57.7 during the corresponding period in 2011-12.

However, the index slipped a shade downwards from the 62.4 in the previous survey.

A similar survey by the PHD Chamber of Commerce and Industry said the long-run prospects of business in the country seemed bright as majority of corporations had plans to expand their businesses in the next three years.

According to the survey, 80 per cent of the respondents said they were positive on expanding their businesses.

Also, 21 per cent of respondents firms' capacity utilisation lies within 50 per cent to 70 per cent, whereas 64 per cent of the respondents observed their capacity utilisation lied within 70 to 90 per cent.

"Though the economic situation continues to be difficult and business sentiment remains weak, we will be pro-growth and give a renewed thrust to capital formation,"
Ficci president Naina Lal Kidwai said.
Added Suman Jyoti Khaitan, president of the PHD Chamber: "The time is most opportune to provide greater policy environment that will reassure investors' confidence with promises to open more avenues for projects, policies, products and partnerships."
Besides, both surveys stated companies felt recent steps by the Reserve Bank of India to reduce the repo rate and cash reserve ratio would help revive investors' sentiment and accelerate investment in the near future.
However, the Ficci survey maintained that weak external demand, lower investments and rising cost of raw materials and finance continued to bother Indian Companies.
Shedding its nine-month long hawkish monetary policy stance, RBI cut short-term lending rate called repo by 0.25 per cent to 7.75 per cent and CRR by similar margin to 4 per cent last month.