Red lines have been drawn for next month's Union Budget, Finance Minister P Chidambaram has said ruling out abandoning of all subsidises while non-merit ones could be eliminated over a period of time.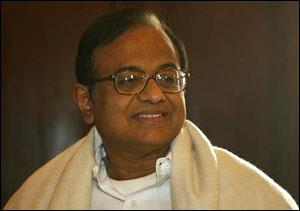 "I have drawn the red lines. The red lines are that the fiscal deficit for the current year will be no more than 5.3 per cent (of the GDP) and the fiscal deficit for the next year will be no more than 4.8 per cent.
"That's a red line and I will not breach that red line," he said in an interview to British daily 'Financial Times'.
He said government has taken measures to augment revenues, especially through tightening tax administration. It has promised the people that next year higher growth rate between 6 and 7 per cent will be aimed at.
"So I think all that we have said and all that we have done points to a responsible Budget. The Budget can be nothing except a responsible Budget," he said.
Asked whether the government would be strong enough to cut fuel subsidies, he said he would not make any "declarations from the pulpit".
The government has already corrected diesel prices and allowed oil companies to make small corrections periodically over a period of time.