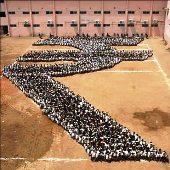 The total investment corpus of Life Insurance Corp of India (LIC) touched Rs 14.8 lakh crore or Rs 14.8 trillion (provisional) as on December 31, registering 10 per cent growth in the first nine months of the current financial year.

According to a presentation by LIC to Parliament standing committee on finance, total investment at the end of March 31, 2012 was Rs 13.49 lakh crore or Rs 13.49 trillion.

Investment in government securities, worth Rs 7.27 lakh crore or Rs 7.27 trillion, accounted for a major share in LIC's investment. Housing and infrastructure investments stood at Rs 1.91 lakh crore or Rs 1.91 trillion.
The rest included investment in the corporate sector and project loans.

Central government securities contributed Rs 4.77 lakh crore or Rs 4.77 trillion, followed by state government and other government-guaranteed marketable securities.

Among housing and infrastructure investments, LIC has maximum amount of investments in the power sector, contributing Rs 94,294 crore (Rs 942.94 billion).

This was followed by housing with Rs 41,900 crore (Rs 419 billion).
Other areas in infrastructure included irrigation, road, port, bridges and telecom.

Recently, D K Mehrotra, LIC chairman, had said the state-run insurer planned to invest a total of Rs 2.4 lakh crore (Rs 2.4 trillion) in bonds, equities and government securities in the current financial year.
He expected LIC's corpus to touch Rs 32 lakh crore (Rs 32 trillion) by 2020.

In terms of performance of different channels, the LIC presentation showed that out of the first premium income, Rs 1,486 crore (Rs 14.86 billion) came from the chief life insurance adviser. Bancassurance and alternative channels contributed Rs 870.63 crore (Rs 8.7 billion) and direct marketing contributed Rs 218 crore (Rs 2.18 billion).