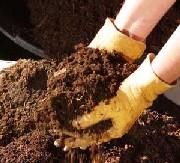 A renewal of concern about fiscal management in India is partly because of the resurgence of populism even in a post-election year.
Instead of working to reduce the subsidy bill, various political elements seem to be pushing for even higher subsidies.
The recent decision of a group of ministers to absorb higher import and production costs of fertilisers by raising subsidy, rather than increasing prices, is just one example.
Some estimates put the likely fertiliser subsidy bill this year at anywhere between Rs 80,000 crore (Rs 800 billion) and Rs 83,000 crore (Rs 830 billion), against the Budget allocation of merely Rs 49,981 crore (Rs 499.81 billion).
The danger is that the government, in its bid to contain the overall fiscal deficit, may let the payment of a part of the subsidy dues spill over to the next financial year, as has often been seen in the past.
In 2007-08 and 2008-09, when unpaid subsidy dues had reached unsustainable levels, the government chose to issue fertiliser bonds instead of cash payments.
This had caused the industry substantial losses since these bonds were traded at a heavy discount.
Much of the additional subsidy this year is on account of urea, the largest consumed fertiliser that is still under government control even though phosphatic and potassic fertilisers have been decontrolled and brought under the well-intended nutrient-based subsidy regime.
This, coupled with decanalisation of the imports of these decontrolled fertilisers and intermediates for their production, has enabled the local fertiliser industry to negotiate imports on better terms to ward off any need for a steep hike in farm gate prices of these fertilisers or in the overall subsidy
payable by the government.
This being so, it is difficult to understand why the government is reluctant to extend similar reforms to the urea sector.
Nor is it clear why the government is disinclined to decanalise urea imports and let the industry choose the right time for imports and bargain for lower prices, using India's clout as a major importer.
Bad policy has also hurt the sector by discouraging new investment.
Though the demand for fertilisers has been growing rapidly owing to an increase in consumption, reckoned at 7.6 per cent per annum since 2004, domestic production of fertilisers is almost stagnant.
As a result, dependence on imports has risen. Such heavy reliance, estimated currently at over 30 per cent of total supply, on a volatile international market is also not tenable.
Moreover, considering food crops like rice and wheat account for a sizeable chunk of total fertiliser consumption, any disruption in fertiliser supplies from abroad, for whatever reason, can have grave implications for the country's food security.
Though the government came out with a new investment policy for urea -- the only fertiliser that can be manufactured in India without any import content -- in September 2008, it has failed to woo any investor so far owing to inadequate reforms in this sector.
The concept of international price parity announced as part of this policy has been unable to inspire confidence among prospective investors in view of strict government controls.
The priority for policy must be to make the country's fertiliser industry competitive. Getting prices right is the first step.