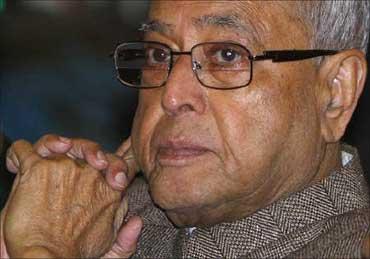 The government said on Monday the National Skill Development Council is likely to create 4 crore (40 million) skilled workforce across the country in next 10 years and has announced Rs 500 crore (Rs 5 billion) for manpower development during the next fiscal.
"I will provide an additional Rs 500 crore to the National Skill Development Fund during the next year," Finance Minister Pranab Mukherjee said while presenting the Budget for 2011-12.
He added, "It (NSDC) has already sanctioned 26 projects with a total funding of Rs 658 crore (Rs 6.58 billion).
"These projects alone are expected to create more than 4 crore skilled workforce over the next 10 years".
He said the NSDC, formed last year, is on course to achieve its mandate of creation of 15 crore (150 million) skilled workforce two years ahead of 2022, the stipulated
target year.
The minister added that during the current fiscal, skill training has so far been provided to 20,000 people and 75 per cent of them have found placements.
NSDC is a joint venture between the government and industrial associations for developing skilled workers.
It has a mandate to train people in 21 focus sectors identified by the government, through funding of training ventures of profit and not-for-profit organisations.
The body was set up under the Centre's 11th Five-Year Plan with a objective of creating a pool of skilled people in line with the requirement of the industry, trade and service sectors.
It had received seed capital of Rs 1,000 crore (Rs 10 billion) from the government at the time of formation.