Sharing his views on forth coming Union Budget 2010-11, Naresh Wadhwa, president and country manager, Cisco India and SAARC said, "The budget should provide a strategy for investment led growth and stimulate demand through fiscal measures. Though the industry is conscious of the problems of fiscal deficit, the government should pursue its focus on fiscal consolidation after the economy has recovered strongly.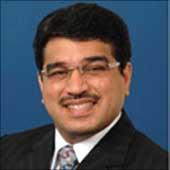 While the corporate tax burden needs to be cut, the budget should make provision for investments in education, secondary and vocational in particular, broadband, infrastructure and the power sector, all of which are critical to socio economic growth of the nation.
The government must create a National Technology Acquisition Fund to increase technology infusion in micro, small and medium enterprises.
In the education sector for instance, while rightful importance is being attributed to the basic foundation of education through programs like the Sarva Shiksha Abhiyan, the focus on secondary education should increase. Also, budgetary allocation towards technology that makes distance learning initiatives viable would help to ensure access to quality education and vocational courses in remote rural areas.
One also looks forward to budgetary allocations towards some major e-governance projects, executed under the PPP (Public Private Partnership) model. Projects for citizen services should be given due importance. For instance, Investments in Common Service Centers in rural India to expand beyond their primary tasks, to provide information and services to meet rural needs in agriculture, education, vocational training, health and hygiene, would be welcome.
Technology-based infrastructure such as broadband through traditional wired modes, or leap-frog to wireless modes, would also ensure that inclusive growth involves every corner of the nation, and is not limited to urban India alone.
In order to help India tide over its energy crisis, investments in the power sector especially alternative and energy resources like wind energy are also the need of the hour.
The economic slowdown of last year has somewhat affected corporate investments. The Budget should facilitate companies to retain more investible funds for modernization and expansion.
As one of the sectors critical to India's emergence as the next economic super power, the IT sector has considerable expectations from the Budget. The extension of the tax benefits beyond 2011, under the Software Technology Parks of India scheme would enable the Indian IT sector to compete with other countries globally sustain its global edge.
These incentives will help the small and medium businesses in particular, a key growth sector that accounts for 40 per cent of the exports made from software technology parks.
The modern parts of the economy - manufacturing, transport, housing - have made barely a beginning in the mission to becoming more energy-efficient. Tax subsidies and investments in research and development in the renewable energy space will make clean and green energy accessible to corporates and individuals."