Continue the lower excise duty on various commodities, as similar to FY 09-10, says athe glass sector.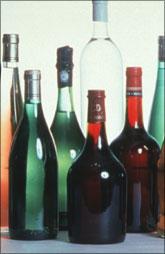 Glass bottles accounts for 10% of total packaging industry in India.  This Rs 4,500 crore sector is hopeful of recording double-digit growth.
The untapped potential of the Indian market is reflected in a per capita glass consumption of around 1.40 kg when compared with 5.9 kg in China, 4.8 kg in Brazil, 10.2 kg in Japan and around 27.5 kg in the developed countries of the West.
Over a period of time there has been much innovative advancement in the industry like flexible packaging, dating in outer packaging, lightweight glass products & also many new varieties of glass which are much more mouldable then even other materials. Thus with technological advances coupled with consumer awareness will drive exponential growth for this industry in the coming years.
Glass bottle sector in India is a classic example of co-existence of the smallest and the largest companies and is showing stead progress on y-o-y basis. The organised market constitutes 18 players and 80% of the production was controlled by the top three players like Hindustan National Glass and Industries, Piramal Glass, etc.
Major portion of the glass bottles production (nearly 80%) pertains to flint glass bottles followed by amber class and very small portion of other glass bottles.
The demand for glass containers in India outweighs supply on account of growing downstream consumer segments like food processing, liquor, beer, construction and pharmaceuticals, etc. The growth in downstream segments, catalyzed by enhanced branding, will accelerate the industry growth in the coming years.
The production of Bottle glass ware has slightly slided down by 2% to 899599 MT in the current year as against 916793 MT in the earlier year. The glass ware production has observed sharp dip in the month of February 09 by 19% to 72146 MT, but from then has shown slight improvement on sequential basis and recorded 11% dip on y-o-y basis to 70454 MT.
Industry expectations
To sustain the targeted growth rate of the industry, All India Glass Manufacturer's Federation (AIGMF) -- Apex body of Glass Manufacturers has put forth its suggestions for the consideration of Government in the Pre Budget memorandum. Some of the highlights were:
Continue the lower excise duty on various commodities, as similar to FY 09-10
Abolish the customs duty on the important raw material Soda ash.
Uninterrupted quality power should be made available to the continuous processed glass industry. GAIL should also be advised to ensure continuous supply of Natural gas/RLNG at a uniform pressure.
Ban on use of old bottles should be strictly enforced. To ensure that sanitization procedure for used bottles is strictly followed, create an overseeing mechanism as a consumer welfare measure. As a part of the rules, the bottlers should be required to certify that old bottles they have re-used were cleaned according to the statutory procedure.
Scrips to Watch
Hindustan National Glass, Hindustan Sanitary ware and Industries, Haldyn Glass Gujarat, Piramal Glass
Outlook
The Glass bottle producers  can hope for improvement in natural gas / RLNG availability, as gas production of Reliance Industries in it KG D6 basin improves. The user industries  like liquor, food processing, pharma are witnessing decent growth, and considering low penetration in India, glass bottle producers can reap demand growth benefit. 
However, there are attempts to increase use of flexible packaging, even in traditionally bottle packed segments.
The industry is adapting itself to this reality by improving the functional properties and of glass bottles, not only as a mere packing tool, but also by aiding in marketing / differentiating the product.