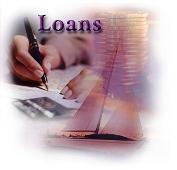 Retail and corporate borrowers can breathe easy as bankers said on Friday an immediate hike in lending rates is unlikely even as the RBI tightened money supply by raising the cash reserve ratio by 75 basis points.
CRR is the amount of bank deposits kept with the Reserve Bank of India. "There may not be an immediate hike in the lending rates as liquidity at the moment is sufficient. We need to see how the liquidity conditions pan out. Going forward, as the credit off take picks up, there may be an increase in rates," SBI chief financial officer S S Ranjan told PTI.
"I doubt if there would be a hike in interest rates immediately as there is enough liquidity in the system," IDBI Bank executive director Sushil Munhot said.
In its third quarter monetary policy review, the RBI raised CRR by 75 basis points to 5.75 per cent to suck out Rs 36,000 crore (Rs 360 billion) from the system.
However, the apex bank retained short-term lending and borrowing rates at 4.75 per cent and 3.25 per cent respectively.
The move by RBI is to anchor inflationary expectations, Munhot said.
According to Corporation Bank executive director Asit Pal, there would not be any change in prime lending rate as there is sufficient liquidity in the system and credit offtake is also muted at this point of time.
However, there could be some spike in inter-bank call rate, Pal added.
Yes Bank managing director Rana Kapoor said CRR hike would not disturb the present interest rate regime.
Another leading private sector lender, Kotak Mahindra Bank's Head of retail liabilities K V S Manian said that 0.75 per cent hike in CRR can put upward pressure on short-term rates.
"I would say that a slight upward pressure in short term lending rates can be expected. However, long term rates are unlikely to be affected in the near future unless credit growth picks up significantly," Manian said.
ABN Amro's country head, Meera Sanyal, welcomed the RBI actions terming it as a vivid signal of central bank clearly targeting the abnormal rise in inflation rates.
"The signal is that they are clearly targeting inflation very strongly," Sanyal said.
However, given a slow credit off take in the system, banks are unlikely to effect any increase in the loan rates at least in the near future, she said.
Also, the apex bank is likely to hike the short term rates--repo and reverse repo before the annual policy review to signal hardening of interest rates in line with the pick up in the credit growth in the system, Sanyal said.