In a major boost to the state's industrialisation efforts, the US-based Brighton Group has proposed to set up a Rs 2,880 crore ($ 600 million) nuclear power equipment manufacturing facility near the port-town of Visakhapatnam.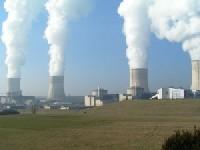 "Brighton will invest Rs 2,880 crore and provide direct employment to 2,500 highly-skilled personnel...and indirect employment to another 10,000. The proposed plant will be set up on 800-acres at Nakkapalli in Visakhapatnam district," Major Industries Minister Geeta Reddy said after a meeting with the company President and CEO Kit Kung.

Found in 1980s by Kung, Brighton Group is a heavy equipment and forged steel producer that manufactures forged steel components used in third generation nuclear power plants, besides conventional power plants, ship-building and petrochemicals.

"In the next five years, as many as one lakh people will get employment, both direct and indirect, with the setting up of Brighton facility as well as several ancillary units," she said.

Brighton has sought Special Economic Zone status for their facility which would be ready for commercialisation in 24-30 months, she said.

The Government of Andhra Pradesh and Brighton would sign a memorandum of understanding for the project in the next two weeks.

Kit Kung said they were currently operating a similar plant in China where large nuclear reactor units were manufactured.

"The Indian plant will be a replica of the Chinese one. The proposed facility near Vizag will service not only the Indian nuclear power plants but also the international markets," Kung added.

"The political system in China is not favourable to the western world. Hence, we have come to India so that we can make this our export base," Kung pointed out.

Stating that 30,000 tonnes of steel would go into manufacturing the nuclear reactor units, Kung said they would mostly use "scrap" brought from ship-breaking units in India and abroad.

The Vizag facility would manufacture three to four nuclear reactor units per annum at a cost of $ 200 million each.

Kung invited Major Industries Minister Geeta Reddy, Principal Secretary (Industries) B Sam Bob and Andhra Pradesh Industrial Infrastructure Corporation managing director B R Meena to visit Brightons facility in China.