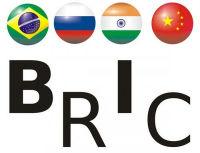 BRIC nations are no longer emerging markets as they have become growth markets for world economy, Goldman Sachs Asset Management Chairman Jim O'Neill said.
"I don't think of Brazil, Russia, India and China, as emerging markets. It is an insult and inopportune. And in any case, they are different markets," O'Neill, who invented the term 10 years ago, told
China Daily
in an interview ahead of BRICS summit on Thursday.
An expanded version of BRIC, BRICS includes Brazil, Russia, India, China and South Africa, the leaders of which are meeting at Sanya in China for the two-day summit beginning Wednesday.
"The BRIC economies are increasingly the major story for the world economy, they have lifted the world economy's growth trend from 3.7 per cent to 4.5 per cent in my view," O'Neill said while preferring to use the old acronym BRIC even though South Africa has joined the group making it the BRICS.
South Africa is attending the summit for the first time.
On South Africa's entry to the fast-growing countries club, O' Neill said that with $350
billion economy, South Africa was smaller than the BRIC members.
Even the economies of India and Russia, the smallest of the original BRIC grouping, are five times bigger than South Africa.
"I guess South African involvement may have something to do with Africa as a continent, but I doubt other big countries such as Nigeria see them as their representative," he said.
O'Neill said Poland, Saudi Arabia, Argentina and Iran should be called emerging markets.
Goldman Sachs plans to redefine the world of emerging markets by adding Mexico, South Korea, Turkey and Indonesia to a new grouping with the four original BRIC members and title them as "growth markets".
According to O'Neill, the BRIC countries are the leading "growth economies", and the other four are and will remain smaller.
The BRIC economies are currently worth around $11-12 trillion, while the figure for the United States is $15 trillion, he said, observing that by 2018, they will probably be bigger than the US.
He estimates that by 2020, the combined GDP of the four original BRIC members will be around $25 trillion, while that of the eight "growth markets" will be around $30 trillion.