The US aerospace giant Boeing has said it will reduce its workforce by about 1,100 employees through the end of 2012, as it scale back the production of a military transport aircraft.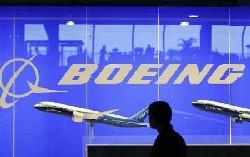 "Boeing will reduce the production program's work force by approximately 1,100 jobs through the end of 2012," the company said in a statement.

The company said it plans to scale down annual production of its C-17 military transport aircraft to 10 per year from the scheduled 13 to be delivered in 2011.

The US-based company said that most of the workforce reductions are expected to impact workers at the program's final-assembly site in Long Beach at Calif, with other job cuts will affect at facilities in Macon, Ga; Mesa, Ariz; and St Louis.

"This has been a very difficult decision, no question about it," C-17 program manager Bob Ciesla said.

"But reducing the number of C-17s we deliver every year - and doing that with a smaller work force - will allow us to keep the production line open beyond 2012, protect jobs, and give potential customers more time to finalise their airlift requirements," Ciesla added.

Meanwhile, Boeing, which employs more than 158,000 people worldwide, said it will try to redeploy many of the affected employees to other programs or other Boeing locations where the company has suitable job openings.

The announcement comes as India is in negotiations with the US government to buy as many as 10 C-17 military transport aircraft in a deal worth $ 5.8 billion.

The C-17 Globemaster III advanced airlifter can carry large combat equipment and troops or humanitarian aid across international distances to small airfields anywhere in the world.