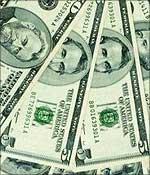 Opposition in the Lok Sabha on Friday dubbed as half baked the legislation to regulate foreign contributions in the wake of changed internal security environment.
"It is a half-baked law. . .but we support it as our party favours stringent laws to defend national security," Nishikant Dubey (BJP) said initiating the debate on the Foreign Contribution (Regulation) Bill, 2010, already passed by the Rajya Sabha.
He wanted to know the steps government has taken to check flow of funds to encourage conversions in the country.
Dubey asked the government to explain whether any provision has been put in the bill to find out foreign contributions received by its officers posted abroad and accused of various charges.
He referred to a joint director of Research & Analysis Wing who had recently fled the country and Madhuri Gupta, a Ministry of External Affairs official posted at Indian High Commission in Islamabad who is accused of passing information to Pakistan.
He said large scale conversions have taken place in states like Jharkhand and the North East region.
"Such funds are being used by the ISI and the demography is being changed," he said.
The Bharatiya Janata Party member accused the government of failing to check the flow of unaccounted money in the country.
He said Pakistan's Inter-Services Intelligence was using religious and fundamental groups running schools, indulging in conversions and even providing loans to farmers.
Dubey sought to know whether any steps have been taken by the government to ban NGOs making efforts to 'stop development' in the country.
"NGOs operating in the country are indulging in a big game. . .they are supporting agitation in Jammu and Kashmir, trying to shut the Narmada Dam. . .," he said.
In an oblique reference to conversions, he quoted official data to claim that maximum fund was flowing to India from the US, UK and Germany.
The BJP members of Parliament also used the opportunity to attack Home Minister P Chidambaram for his remarks on 'saffron terror' and said the Union minister should seek an apology for his statement.
"When Godse killed Gandhiji, will you call him a Marathi terrorist, will the rebels in North East be termed as White or Christian terrorists, will militants in Jammu and Kashmir be called Muslim terrorists? Then why use the term saffron terror," he asked.
Chidambaram was not present in the House.
P T Thomas (Congress) said the Bill was a welcome move. Referring to foreign fundings, he said the government should hold a probe into a recent incident in Kerala where loads of fake Indian currency notes were 'distributed' by the ISI.
Shailendra Kumar (SP) said we should be wary of the sudden benevolence of some capitalist countries which want to give funds to our NGOs.
No account of religious organisations, including Christian missionaries, getting the foreign funds was being maintained, he said.
Baliram said NGOs were becoming rich by getting foreign funds in the name of helping the poor. More than 40,000 NGOs were getting foreign funds but the government was not aware of the source of this money.
Manganilal Mandal (JD-U) insisted that NGOs were being run by 'clever, rich people'.
He said this legislation was coming at a time when the decision on government's NGO policy was pending with the Prime Minister's Office.
He demanded that the government should give the names of the 41 NGOs which it had banned recently as well as the 35 organisations that have been asked by the government to take prior permission before taking foreign funds.
Ratna De (Trinamool Congress) suggested that NGOs which submit their accounts fairly should be given benefits while those erring on this front should be penalised. She said foreign funds should be monitored to check that they are not used for funding terror activities.
A Sampath (CPI-M) said very small nations like Grenada, Luxemborg and Mauritius were sending funds to Indian NGOs and this should be checked. He said this route could be used for laundering black money. He said it was shameful that some people had gifted NGOs to their sons-in-law as dowry though the practice of giving dowry is banned.
Raghuvansh Prasad Singh (RJD) accused some NGOs of changing their status to a 'cultural organisation' to save income tax and when questioned they said these were political organisations.
When he named the RSS as one such organisation, BJP members strongly objected. Singh said one should not make 'sarcastic remarks' that all NGOs are bad.
"Some NGOs -- just like some politicians and bureaucrats -- are good," he said. NGOs are good for civil society, he added.
He questioned the provision in the bill that permission of the district magistrate would be required before starting an NGO and feared this could lead to corruption. Dhananjay Singh (BJP), P D Rai (Sikkim Democratic Front) and Pannal Lal Punia also spoke on the bill.