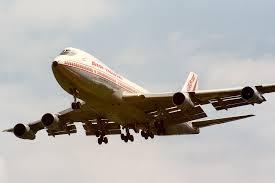 A bill to constitute a Civil Aviation Authority to administer and regulate aviation safety and have an oversight over air transport operators, navigation service providers and other related issues, has been approved by the government, official sources said on Thursday.

The Civil Aviation Authority Bill 2013 was approved by the Union Cabinet at a meeting here last evening and would be tabled in Parliament for passage next week, they said.

With the ongoing Parliament session -- the last for this Lok Sabha, witnessing continued turmoil, there are indications that the legislation would be tabled in the Rajya Sabha so as to keep it alive for the new House to take it up.

What prompted the government to rush through the legislation in this last session was the downgrade of India's aviation safety mechanism by the US aviation regulator Federal Aviation Administration last month.

The parliamentary Standing Committee on Transport, Tourism and Culture had recently tabled a report on the Bill, saying the Bill was not very different from the current law governing the Directorate
General of Civil Aviation and had recommended a series of steps to strengthen it.
The sources said a few major recommendations of the Committee, headed by senior Communist Party of India-Marxist leader Sitaram Yechury, have been accepted by the government and incorporated in the draft.
Besides regulating civil aviation safety as per the Bill, the proposed CAA would be tasked to draw up a State Safety Programme and approve safety management system. It would also look after the implementation of the system in coordination with other authorities concerned.
The proposed new aviation regulator would also have the powers to levy fees and charges under the 1934 Aircraft Act.
Once established, the CAA would have safety oversight of air transport operators, airport operators, navigation service providers and those providing other aviation services or facilities, the Statement of Objects and Reasons of the draft bill said.
It would also protect consumer interests and deal with issues like financial stress and environment.
The CAA would also coordinate with UN agency International Civil Aviation Organisation and other agencies and take action arising out of Safety Oversight Audit programme of the ICAO.