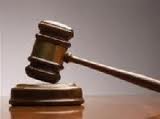 Rajya Sabha on Monday passed a bill seeking to broaden the criterion for appointment of Presiding Officer of the Securities Appellate Tribunal, a statutory body that adjudicates on appeals against orders passed by Sebi.

The Securities and Exchange Board of India [ Images ] (Amendment) Bill, 2013 seeks to include the criterion of appointing a retired or serving High Court judge having held the position for seven years for heading the Tribunal.

The bill, passed by voice vote, paves way for appointment of SAT chief, a post lying vacant for over a year.

As per the existing criteria, only a serving or retired Supreme Court judge or Chief Justice of a High Court can head the Tribunal, but government is finding it difficult to fill the slot.

Introducing the Bill, Finance Minister P Chidambaram [ Images ] said the government was unable to find a suitable judge who was willing to take up the position and hence "may have to settle now with a senior judge of the High Court".

"We have been trying to find a suitable judge.

"Unfortunately, despite best efforts of the Chief Justice, we are not able to find a suitable candidate to fill the vacancy . . .It is a very important Tribunal. I will still try to find a person of the first criterion," he said.

He, however, said notwithstanding the Amendment, government will continue to make efforts to fill the vacancy as per the first criterion of a retired or sitting Supreme Court judge or Chief Justice of a High Court.

"The Chief Justice has assured me that he is still making efforts to ensure that a sitting or retired Supreme Court judge or Chief Justice of a High Court" takes up as Presiding Officer of the Tribunal.

Chidambaram said even though the SAT was without a presiding Officer, the functioning of the body was not held up as it has two members to take up cases before it.