Warren Buffett's Berkshire Hathaway Inc and 3G Capital will buy ketchup maker H.J. Heinz Co for $72.50 a share, or $23.2 billion in cash, Heinz said on Thursday.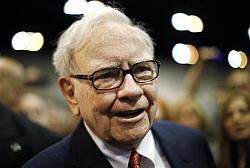 Including debt assumption, Heinz valued the deal at $28 billion, which it called the largest in food industry history.

For Buffett, the deal represents an unusual teaming with private equity for a major acquisition. He told CNBC that 3G approached him with the idea in December and that it was "my kind of deal."

He has been on the hunt for a major purchase, something worth $20 billion or more. Buffett said Thursday that Berkshire's piece of the Heinz purchase was $12 billion to $13 billion cash, for a mix of common and preferred
equity.
Heinz said the deal would be financed with cash from Berkshire and 3G, debt rollover and debt financing from J.P. Morgan and Wells Fargo.
Buffett told
CNBC
that Berkshire and 3G would be equal equity partners.
The price represents a premium of 19 percent to Heinz's all-time high, and the stock actually rose above $72.50 in premarket trading. Buffett told
CNBC
that he would not pay more than that.
Heinz's shares soared 20 percent to $72.59 in premarket trading on the New York Stock Exchange.
Image:
Warren Buffett