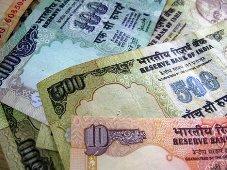 In what will be the first deal of its kind, West Bengal Industrial Development Corporation is in talks with asset reconstruction company Arcil to sell a part of its distressed assets.


So far, Arcil has bought distressed assets only from banks and financial institutions. No state-owned development corporation has ever inked a deal with Arcil.


"Arcil is an option which we are closely examining for sale of bad and doubtful assets. We are trying to gradually reduce our non-performing assets by strengthening the loan sanctioning process as well," said WBIDC Managing Director Subrata Gupta. An Arcil spokesperson confirmed that WBIDC has approached it for sale of bad assets.


State-owned WBIDC is the agency for
facilitating industrial projects in the state. It also lends to the large- and medium-scale sectors.
At present, it has outstanding loans in excess of Rs 400 crore (Rs 4 billion), said Gupta.


Arcil acquires non-performing loans from banks and financial institutions along with the underlying securities mortgaged or hypothecated by borrowers to the lenders.


One of the conditions under which Arcil can buy bad assets is that the seller must be a Qualified Institutional Buyer as defined under the Securitisation Act, 2002.


"That is why we are examining if the sale is legally feasible," said Gupta on being asked if WBIDC qualifies as a QIB.