Retail and corporate borrowers can breathe easy as bankers on Tuesday said an immediate hike in lending rates is unlikely, although the RBI tightened monetary policy by raising key rates.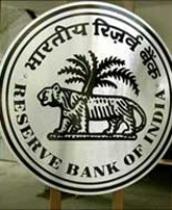 "There was no surprise in the policy as RBI's action was factored in by the market. Thus, there would not be any impact on interest rates and status quo would be maintained," Central Bank of India Executive Director Arun Kaul said.
The RBI in its monetary policy for 2010-11 increased short-term lending and borrowing rates and the portion of banks' deposit with it by 25 basis points each, in a move aimed at controlling the inflation spiral without choking growth.
The RBI also said it expects inflation to come down to 5.5 per cent by this fiscal end from near ten per cent now. The apex bank hiked its repo, reverse repo (overnight lending and borrowing rates) to 5.25 per cent and 3.75 per cent, respectively, while the Cash Reserve Ratio, or the portion of deposits banks park with RBI, to 6 per cent in line with analysts' expectations.
The hike in CRR, which will come into effect from April 24, will absorb Rs 12,500-crore (Rs 125 billion) excess cash from the banking system. Banks have already indicated that they may not pass on the increased cost to the borrowers immediately as liquidity still remains sufficient in the system.
"There wouldn't be any short term impact on interest rates as there is enough liquidity in the system and the credit offtake is subdued," said IDBI Bank executive director Sushil Muhnot. According to Oriental Bank of Commerce Executive Director S C Sinha, RBI's steps would help in taming inflationary expectations.
However, policy action would not translate into interest rate hike immediately. Interest rates could go up after there is substantial pick up in credit, Sinha said, adding that it could happen in a couple of months.
According to RBI's Quarterly Statistics on Deposits and Credit of Scheduled Commercial Banks released yesterday, annual credit growth was 12.2 per cent -- half the pace it recorded last year. "I don't see interest rates going up before July. At this point, there is abundant liquidity in the system and liquidity is coming from overseas as well," Yes Bank Managing Director Rana Kapoor said.
The policy action would result in cost of fund going up which would be absorbed by the banking system. There would be very gradual transmission of policy action on retail borrowers depending on the credit offtake during the course of the year, Kapoor added.
Royal Bank of Scotland country executive Meera Sanyal also said RBI's policy action would have limited impact as there is no dearth of liquidity in the system.