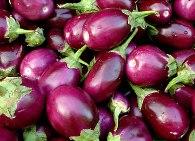 The moratorium on commercial cultivation of Bt brinjal, the genetically-modified form of the vegetable, is not likely to end anytime soon.
This was indicated at a meeting of the Genetic Engineering and Appraisal Committee (GEAC) held on Wednesday, the second since February when the government had imposed the ban.
GEAC, an experts' panel set up by the government, is now looking at ways to devise a mechanism for testing of the genetically-modified food crop.
An independent group comprising several senior scientists is likely to be set up to discuss what tests should be conducted and how they should be done, senior scientists present at the meeting have said.
Much in line with what was discussed at the meeting in February, GEAC is likely to ask some reputed scientists such as M S Swaminathan, Pushpa Bhargava, G Padmanabhan, M Viyayan, Keshav Kranthi and Madhav Gadgil to be part of this group.
Scientists present at Wednesday's meeting said: "These processes take time. It is difficult to put a time frame. But it may take from some months to a year to finalise the mechanism by which the testing is to be done."
The next meeting will be held on June 9 in Hyderabad.
Today's meeting took note that steps had been initiated to check any illegal entry of seeds of Bt brinjal. A memorandum of understanding is being drafted under which companies such as Mahyco and agricultural universities will be asked to deposit the Bt brinjal seeds with the National Bureau of Plant Genetic Resources (NBPGR).
Sources said all those with seeds may need to sign affidavits to say that all seeds have been deposited.
Experts had earlier voiced concerns that in the absence of a liability law in the country Bt brinjal seeds may find their way into different states for cultivation.