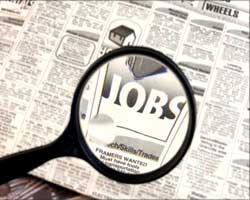 Private sector insurer Aviva Life Insurance said on Wednesday it plans hire about 1,500 sales managers and 13,000 agents in the next seven months to drive business growth.
"We are planning to hire 1,000-1,500 sales managers and about 13,000 insurance advisers by the end of current fiscal," Aviva Life Insurance CEO and managing director T R Ramachandran told PTI.
During the first quarter of the current fiscal, new business of the company has declined by 19 per cent compared to the same quarter a year ago.
There are about 37,000 advisers and the employees base of the company is 7,000, Ramachandran said after launching its 'Street to School' programme in the country.
The programme aims to provide education to 50,000 underprivileged children over the next three years. For this programme, the company has partnered with NGOs CRY and Save the Children.
In the first year, they would reach out to 20,000 children through nine projects in five states. "At the start of this programme, Aviva India employees have volunteered a day's salary, amounting to Rs 24 lakh," Ramachandran said.
He further said that Aviva plc also plans to roll out a series of street to school partnerships with other charities around the world over the coming months.
From 2010, 50 per cent of the group's charitable donations will focus on 'Street to School' programmes.
Aviva Life Insurance is a joint venture between Dabur and Aviva, with Dabur having 74 per cent stake and UK-based Aviva Plc holding 26 per cent stake.
The company has a total paid up capital of Rs 1,491.8 crore (Rs 14.91 billion).