Volkswagen Group is planning to launch a crossover sports utility vehicle called Rocktan soon in India. According to sources, after acquiring 19.9per cent stake in Maruti Suzuki, the Volkswagen Group was planning to launch a car based on the Suzuki SX-4.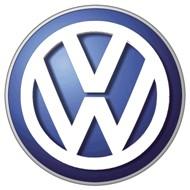 There is a buzz around the knowledge exchange process going on between the two companies and everyone is eagerly awaiting the outcome of this copulation.
Maruti Suzuki specialises in manufacturing affordable cars, a trick that is much needed to survive in India's price sensitive market.
The new crossover is likely to be placed between VW Polo and VW Tiguan, if it does make it to the Indian market.
Speculators are expecting a 1.4-litre TSI petrol engine and a 1.6-litre and 2.0-litre TDI diesel engine for the VW Rocktan at a price tag of about Rs 12 lakh (Rs 1.2 million) or less, if manufactured domestically.
Nissan is also planning to launch Juke soon in India. The Nissan Juke would be a close competitor for VW Rocktan. Mahindra & Mahindra is also planning a new generation compact SUV priced between Rs 400,000 and 600,000 by 2012.
Powered by


CarDekho.com offers the best platform in India to research cars online. Make better car buying decisions using features like car research, reviews, car comparisons, discounts, on-road prices etc. on CarDekho.com.