German carmaker Volkswagen will hike prices of its best selling cars in India, hatchback Polo and sedan Vento by up to Rs 26,800 from February citing increased inputs costs and changes in the exchange rate.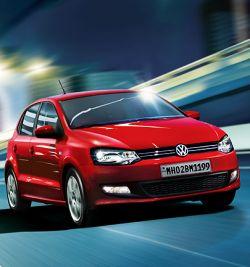 In a statement, the company said it will hike prices by a 2.7 per cent on all variants of the Polo and Vento to partially offset increased input costs and changes in the exchange rate.

This price hike, of up to Rs 22,700 for the Polo and up to Rs 26,800 for the Vento, will be effective from February 1 2014, it added.

At present, Polo (Petrol) is priced between Rs 501,000 - 611,000, while the diesel version is available at Rs 611,000 – 721,000.

While the Polo GT TSI is tagged at Rs 8.08 lakh, the Polo GT TDI is priced at Rs 808,000.

The Vento, on the other hand is priced at Rs 734,000 - 888,000 for the petrol variant, Rs 849,000 – 999,000
for diesel option. The top end Vento GT TSI costs Rs 999,000 (ex-showroom, Delhi).
Commenting on the development, Volkswagen Group Sales India Managing Director (Volkswagen Passenger Cars) Arvind Saxena said: "Input costs have steadily increased over the last few months, and exchange rate movements have not been favourable.
"We have tried our best to absorb some of these, but in order to be able to continue to offer best-in-class quality and technology to our customers, we have now announced a 2.7 per cent hike in our car prices."
The company today announced that its hatchback Polo will have dual front airbags as standard fitment on across the variants.