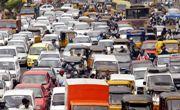 Lack of clarity on diesel pricing policy has resulted in automobile companies, including Maruti Suzuki and Hyundai, holding up investments of more than Rs 3,000 crore (Rs 30 billion) in India, according to industry body SIAM.

"Many of our members are still unclear whether they should invest on diesel technology or not in India as there is no clarity on how the fuel will be priced in future.

"This has resulted in more than Rs 3,000 crore (Rs 30 billion) of investment being held back," Society of Indian Automobile Manufacturers director general Vishnu Mathur said.

While he did not share the specific investments of each company, he said firms that have held back investing on diesel engine plants include Maruti Suzuki, Hyundai Motor India, Ford India, General Motors India and Tata Motors.

In November last year, Hyundai Motor India Ltd announced putting on hold its Rs 400-crore (Rs 4-billion) diesel engine plant which would have an installed capacity of 150,000 units per annum.

The plant was envisaged to manufacture three different engines of 1.1 litre, 1.4 litre and 1.6 litre capacities only for the domestic market.

Maruti Suzuki India, on the other, has been maintaining that without a clear-cut policy on how the diesel fuel will be priced
and how diesel vehicles will be taxed, it will be difficult to put its money on a new diesel engine plant.
MSI chairman R C Bhargava had said that in the absence of a clear roadmap on how diesel prices would be placed in the future, the company has been unable to decide on whether to invest on increasing production capacities for diesel or petrol engines.
At present, petrol price is deregulated but diesel price is still decided by the government, which provides subsidy on the fuel.
The auto industry is also apprehending that 'diesel tax' could be levied in the upcoming Budget as is being demanded from some quarters to avoid the subsidised fuel benefiting the affluent.
Mathur, however, said such a notion is misplaced as less than two per cent of the total diesel consumed in India is used by personal passenger vehicles.
Such a move will 'stigmatise the diesel technology' which has proven to be superior in terms of fuel economy and is also eco-friendly, he said, instead of singling out diesel vehicles, diesel fuel price should be made market driven.
Will the FM raise tax exemption limits? Will he manage to keep both industrialists and common people happy? To know all about Union Budget 2012-13, Click here!