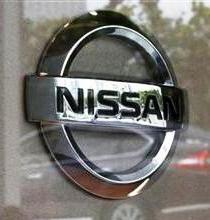 Nissan said on Tuesday it will launch 10 new models in India by 2015-16, including the Datsun brand, as it seeks to be a significant player in the country.

The company, which launched its multi-utility vehicle Evalia priced between Rs 849,000 and Rs 9,99,000 (ex-showroom Delhi), also said it will look to expand production capacity either through new plants or the existing plant.

"As part of our global Nissan Power 88 plan, we will be launching 10 new models by FY'16, which is introducing two new models every year," Nissan Motor Co Corporate vice president, Africa, West Asia and India, Toru Hasegawa told reporters in New Delhi.

By FY14, the company will also launch the Datsun brand in India, he added.

"Emerging markets will play an important role in meeting our global target. . . There will be two products each from Datsun for India, Indonesia and Russia by FY'16," Hasegawa added.

Nissan will be considering all segments of the Indian market but special focus will be on the price sensitive segment.
Photograph: Toru Hanai/Reuters