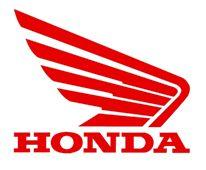 Seventy per cent of hike to be given in the first year, subsequent wage increases would be made in the second and third years of wage settlement agreement.

After Maruti Suzuki India Limited and Hyundai Motor India Limited inked hefty pay hike agreements with workers, it's the turn of Honda Motorcycle & Scooter India to increase wages by more than 50 per cent for workers at its Manesar unit.

HMSI has increased the monthly salary of its permanent workers by Rs 14,770 a month.

While 70 per cent of the hike at Rs 10,420 would be given in the first year itself, subsequent wage increases of Rs 2,175 would be made in the second and third years of the wage settlement agreement.

"As much as 60 per cent of the increment would be incorporated in the basic salary, while the remaining would be offered in incentives," informed a person in the know of the developments.

The new wage structure is in line with the expectations of the workers.

The HMSI Employees Union had demanded an increment of Rs 15,000 in basic pay, in a charter of demands given on July 11, 2012.

HMSIEU represents 1,800 permanent workers who currently get between Rs 25,000 and Rs 30,000 a month (inclusive of base pay and additional benefits).

Besides, the company has doled out a host of incentives for workers, which include an annual Diwali bonus of Rs 8,400, a Diwali gift valued at Rs 5,100 and an incentive of Rs 3,000 for meeting yearly production targets, which, too, would be given at the time of the festival.

Apart from this, a bonus of Rs 1,000 a year would be given on a new model being launched by the company.

Also on offer is an attendance bonus of up to Rs 1,000 for not availing of monthly leaves.

Business Standard has reviewed a copy of the final wage agreement signed on December 26, 2012 by the workers and the management at HMSI.

In response to the workers' demand for free housing facilities, the company has agreed to pay 50 per cent of the interest on home loans of up to Rs 12,00,000 for a 20-year
period.
The benefit can be available once during the period of service by a worker who has been with HMSI for a minimum of five years.
The mediclaim policy also is being renewed with effect from January this year.
A worker who is on a long leave due to prolonged illness or an accident would be given Rs 3,000 every week by HMSI for a period of up to a year.
In case of natural death of a worker in the company, his nominee would now receive Rs 25 lakh (Rs 2.5 million) under group accident policy (up from Rs 800,000 earlier).
When a person dies of unnatural circumstances such as accidents, his nominee would receive an additional Rs 2 lakh over and above the Rs 25 lakh (Rs 2.5 million), according to the revised policy.
Workers can avail of up to Rs 525,000 from the corporate floater for medical and hospital expenses.
While a worker can avail of benefits of up to Rs 525,000 for himself, he can claim Rs 175,000 each for his wife and children.
The medical coverage also includes provision of Rs 40,000 on birth of a child in case of cesarean delivery, subject to a maximum limit of Rs 60,000 for maternity, pre- and post-natal expenses.
The company would provide an educational incentive of Rs 10,000 per child (for up to two children) at the time of school admission.
The wage pact at HMSI will be valid for a three-year period till July 31, 2015.
The record wage rises in the auto industry has come at a time when six-odd instances of industrial disputes have severely disrupted production in auto manufacturing and component facilities in the Gurgaon-Manesar belt over the past two years.
Foremost among these have been the ones at Maruti Suzuki's Manesar unit where four instances of labour strife have led to production loss of over 160,000 units and revenue loss to the tune of Rs 5,000 crore (Rs 50 billion).
Last year, Maruti Suzuki had increased wages of workers across Gurgaon and Manesar units by 50 per cent, while Hyundai had given an increment for 45 per cent to 2,000-odd workers at its facility in Chennai.