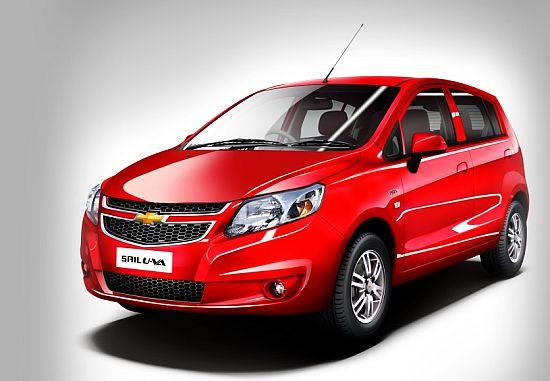 General Motors India on Wednesday said it will hike prices of its three models by up to Rs 10,000 from the first week of September due to a sharp depreciation in the rupee against the US dollar.

The company will be increasing the prices of its compact car Beat, SAIL and multi-purpose vehicle Enjoy by 1.5 per cent, which translates to a range of Rs 2,000 to Rs 10,000.

"The sharp rupee depreciation combined with heavy discounting due to competitive pressure has adversely impacted margins.

"So, we have decided to raise prices in the range of Rs 2000-10,000 from September 1," General Motors India Vice President P Balendran told PTI.

The company is also evaluating on whether prices of other models will be hiked.

At present, the company's Beat model is priced between Rs 389,000 and Rs 598,000 while Sail UVA is priced between Rs 419,000 and Rs 670,000.

Sail sedan is priced between Rs 499,000 and Rs 753,000.

Multi utility vehicle Enjoy is priced between Rs 549,000 and Rs 804,000 (all prices ex-showroom Delhi).

Last month, German luxury carmaker Audi had also hiked prices across its models in India by up to 4 per cent, a maximum of Rs 442,000 on its R8
model to offset the impact of the rupee depreciation and rise in input costs.
The rupee has been weakening against the dollar for a prolonged period.
Triggered by both domestic developments and fears of a war breaking out in West Asia, the rupee today plunged to a new record low of 68.75 per dollar in the intra-day trade.
It is affecting companies which are importing their products and parts to India.