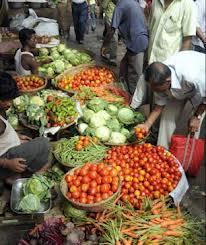 India's factory output is expected to have improved last month, and inflation as well as the rupee may remain range-bound in the short term on hopes of a revival in economic activity, says a D&B report.

Index of Industrial Production is expected to have grown by 1-2 per cent in April, D&B said in a research note, adding that the pace of improvement in consumption and investment demand is likely to take place as per the measures taken by the new government.

In March, factory production remained in the negative territory for the second month in a row, contracting 0.5 per cent due to declining output in manufacturing, especially capital goods.

On price rise, the report said the inflation trajectory is expected to remain range-bound in the short term.

However, the expectations of El Nino phenomenon could pose threat to inflationary pressure in mid-term.

Inflation based on the Wholesale Price Index is likely to moderate slightly and remain range bound between 4.9-5.1 per cent during this month, as per D&B.


Meanwhile, the rupee is likely to remain in appreciating mode against the US dollar, given the optimism over the formation of a stable government.
According to D&B the rupee may remain range bound and average at around 59.40-59.60 per dollar during this month.
"The optimism that has build upon the domestic investors as evident in the spectacular rally in the domestic stock markets needs to be sustained," Dun & Bradstreet India Senior Economist Arun Singh said.
A pro-active central government, enhanced centre and state relations along with a smooth collaboration between the RBI and the government may help revive India's aspiration to achieve a higher growth rate, Singh added.