Internet services entity AOL Inc has announced three acquisitions, including technology blog TechCrunch as part of an effort to bolster its content offerings. Besides, AOL also acquired Thing Labs Inc, which makes web-based social-networking software, and 5min Media a web video-syndication firm on Tuesday.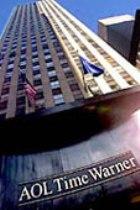 However, the company has not disclosed the financial details of the deals. "The acquisition will further AOL's strategy to become the global leader in sourcing, creating, producing and delivering high-quality, trusted, original content to consumers," AOL said in a statement.
AOL, which was spun off from Time Warner Inc last year, said that TechCrunch and its associated properties and conferences will join the AOL Technology Network while retaining their editorial independence.
"I look forward to working with everyone at AOL, as we build on our reputation for independent tech-journalism and continue to set the agenda for insight, reviews and collaborative discussion about the future of the technology industry," TechCrunch Founder and Co-Editor Michael Arrington said.
Founded in 2005, TechCrunch is one of the most influential blogs in Silicon Valley, covering industry buzz and news.
It operates a global network of dedicated properties from Europe to Japan, as well as websites, including MobileCrunch, CrunchGear, TechCrunchIT, GreenTech, TechCrunchTV and CrunchBase. TechCrunch will remain headquartered in San Francisco, as its wholly-owned unit.
Meanwhile, AOL said it expects to integrate Thing Lab's Brizzly applications in its Lifestream social aggregator and publisher and its AIM messaging platform. Brizzly application allow users to view and post updates to social-networking sites like Twitter and Facebook.
 While 5min Media is the world's leading video syndication network with a library of more than 2,00,000 videos from media groups.
Commenting on 5min Media buyout AOL Chairman and CEO Tim Armstrong said: "it provides a missing piece in the AOL value chain that completes our end-to-end video offering from content creation through syndication and distribution to the consumer experience and monetisation."