The Mumbai International Airport Pvt Ltd on Thursday unveiled a new brand identity for the Chhatrapati Shivaji International Airport (CSIA).
The new identity is derived from the form of a peacock feather, into which the acronym CSIA has been woven seamlessly. The identity captures three essential attributes:
Pride in India
People and service focus
Global standards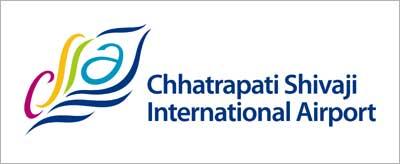 An MIAL media release stated that the endeavour was to find a symbol that could be universally identified with India and could create an identity based on India's rich heritage.
'The vibrant colour palette has been chosen to reflect the spirit, energy and dynamism of Mumbai. The humanistic form of the CSIA symbol has been deliberately created with fluid strokes that communicate warmth and caring,' the release said.
The identity has been designed by the well known branding firm, Ray & Keshavan. It will be rolled out in a phased manner across various aspects of user interfaces at the CSIA.
"Our vision is to make Chhatrapati Shivaji International Airport a global benchmark and an excellent experience for travelers. We stand committed towards building an airport that Mumbai will be proud of," MIAL chairman G V Krishna Reddy said in the release.
"Providing CSIA an identity of its own is a significant step towards showcasing it to the world. The new brand identity represents CSIA's Indian roots with a contemporary look and feel that matches the best of international standards," said G V Sanjay Reddy, Managing Director, MIAL.
MIAL is a joint venture between the GVK-SA consortium and Airports Authority of India. MIAL was awarded the mandate of modernising and upgrading the Mumbai international airport. GVK is amongst India's largest infrastructure developers.