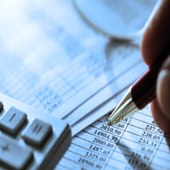 Axis Bank-led lenders, who have exposure to the Male International Airport Development Project, have written to the Maldives government, reminding the island nation that it is liable to compensate the lenders in the event of the project contract being terminated, according to an agreement signed by the Maldives government and banks.

The airport is situated at the Hulhule Island at the southwestern tip of India.

Last week, the government of Maldives had issued a notice to terminate the joint venture contract between GMR Infrastructure and Malaysia Airport Holdings Berhad to develop the airport.

The cost of the project was $511 million with a debt-equity ratio of 70:30.

GMR owns 77 per cent stake in the joint venture.

The Male government terminated the $511-million project with a 25 years concession period, citing legal, technical and economic issues.

The main contention of the government was regarding the collection of airport development charge of $25 and insurance fee of $2
from every departing customer.
The joint venture has invested $230 million in the project, of which $ 160 million was in debt, $30 million in equity and the remaining was met from internal accruals. GMR Infra's exposure was $23 million.
The consortium, which won the contract in June 2010, had paid upfront concession fee of $78 million.
Axis Bank and Indian Overseas Bank are the bankers to the consortium.
Sources said legal action will only be contemplated if the government fails to honour the agreement.
Banking industry sources said Axis Bank may have $100 million exposure.
GMR, which decided to challenge the contract got a breather on Monday with Singapore court ordering a stay to the termination.
According to the contract, in case of differences between various parties, the law of either Singapore or UK would apply.
The Maldives government, however, said they will take control of the airport despite the court order.