With summer holiday season approaching, Air India has launched a 60-day advance ticket purchase scheme for vacation travellers with prices close to air-conditioned train fares.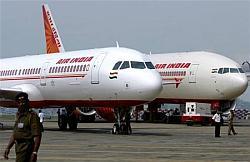 The advance purchase fare (Apex) scheme targets vacation travellers in the upcoming summer holiday season luring them from train to air travel and is also an attempt to strengthen the national carrier's foothold in the leisure travel market, an Air India spokesperson said.

The advance purchase fare tickets are available for sale on various routes operated by Air India from Wednesday for travel commencing 60
days and beyond.
The national carrier has priced the tickets closely with AC train fares.
An all-inclusive 60-day advance purchase fare on Delhi-Mumbai sector would cost Rs 3,981 while on Delhi-Lucknow route it would cost as low as Rs 2,566.
The tickets can be bought through travel agents, online travel agents, Air India website and booking offices for travel commencing around the middle of May onwards, he said.
The scheme is likely to invigorate a price war among the airlines, after SpiceJet in January and Jet Airways last month came up with low priced tickets.