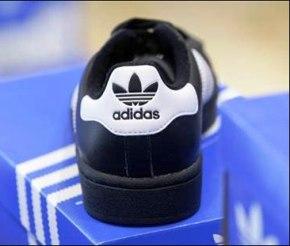 German shoemaker Adidas has chalked out a three-year strategy for reviving its Reebok business in India, leaving behind the financial and goodwill loss the company had suffered due to commercial irregularities at Reebok India last year.

"It takes time to recover.

"We target to revive Reebok's India business, wipe out losses and strengthen the brand presence by 2015.

"Our focus is now on business.

"We remain committed about the Reebok brand in India," said Adidas Group India managing director Erick Haskell.

The German sportswear maker has brought Haskell, who played a key role in writing the growth story for Adidas in China, to give Reebok's India business a 'fresh start' after the alleged Rs 870-crore (Rs 8.7-billion) fraud by former managing director Subhinder Singh Prem and chief operating officer Vishnu Bhagat.

In May last year, Reebok India had filed a police report on the fraud. Investigations are still on.

"We are cooperating with investigations," Haskell said about the probe.

"We'll have to recover all losses through future business. But we will ensure that such an incident does not happen anywhere else," he said, adding the company had initiated the 'fresh start' campaign in February 2013.

After almost a year of silence on the retail front, the company has now prepared to open 100 stores by March 2014 under the Reebok brand, aiming to position it as a finished products brand.

"Of this, 50 would be new stores and the remaining 50 will be renovation of our existing stores," he added.

"What happened in the past is behind us.

"We are now growth-focused and we will start with our new retail format of 'fit hub' stores in India," Haskell said.

The Reebok fit-hub stores offer fitness and training products besides advice, guidance and information on community-based fitness events.

The first 'fit hub' store will come up at Gurgaon, followed by one in Faridabad, two in Chennai and one in Mumbai.

The concept 'fit hub' is already being replicated globally, and most of future retail expansion of Reebok will follow the model.

"Globally, we have about 80 'fit hub' stores.

"And we target to open 80 'fit hub' stores only in India by end of this year," said Haskell.

The company might convert all its existing Reebok stores in India into 'fit hub' outlets over the next few years.

The company is also planning to bring two Bollywood actors to endorse its 'fit for life' concept, besides its existing endorsers -- Indian cricket captain Mahendra Singh Dhoni and cricketer Gautam Gambhir.

It will also open 50 new outlets under Adidas brand across the country this year. It currently has 632 stores under the Adidas brand in India.

In March, Adidas had said its 2011 balance sheet took a hit of Euro 153 million (Rs 1,180 crore today) due to 'commercial irregularities' at Reebok India.

However, Haskell claims the brand Reebok has not been impacted by the financial irregularities.

It had done a consumer perception study after the fraud.
Image: A shoe of the Adidas fashion line is pictured in a Munich shoe shop; Photograph: Michaela Rehle/Reuters