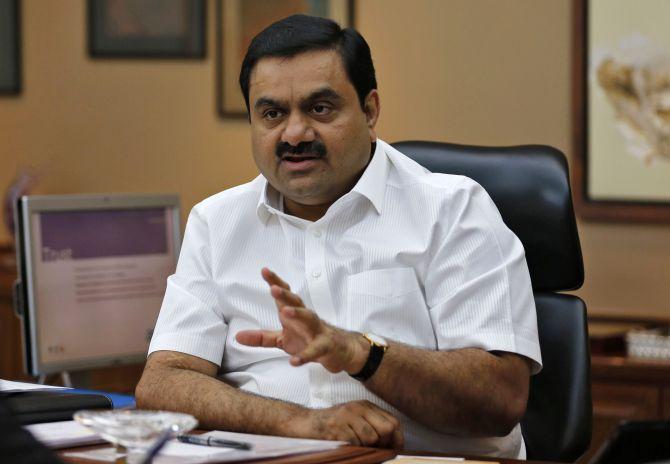 Adani Group is exploring legal options after being slapped with a Rs 5,500-crore (Rs 55 billion) tax notice, allegedly for overvaluing imported equipment, by the Mumbai wing of the Directorate of Revenue Intelligence.
While some blamed the notice, issued a day after the Lok Sabha results came out on Friday, on the group's frosty relation with the outgoing Indian National Congress-led United Progressive Alliance government, sources in the directorate said the timing was a mere coincidence.

The showcause notice has been issued to three group companies - Adani Power Maharashtra, Adani Power Rajasthan and Maharashtra Eastern Grid Power Transmission Company - for an alleged overvaluation by Rs 2,000 crore of capital equipment for power projects imported from a supplier based in the United Arab Emirates. The companies have 30 days to respond.
Adani Group said, "We are evaluating the notice and would decide a course of action based on legal advice."
The notice comes six months after the Central Board of Excise & Customs reminded the Directorate General of Foreign Trade to cancel import duty benefits issued to Adani Group in 2004.
During his election campaign, Congress Vice-President Rahul Gandhi had attacked the Ahmedabad-based group for links to the Bharatiya Janata Party's prime ministerial candidate and Gujarat chief minister, Narendra Modi. Gandhi had alleged group chief Gautam Adani had got land from the government for the price of a toffee, a charge Adani has denied.
With over 10,000 Mw of generation, Adani Power is the largest private power producer and its sister company Adani Ports the largest in its segment in the country, with its Mundra port overtaking state-run Jawaharlal Nehru Port Trust in Navi Mumbai last financial year.