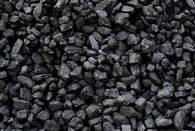 Billionaire Gautam Adani-led Adani Enterprises on Monday entered into a pact with Australia's Linc Energy to buy the latter's coal assets for 500 million Australian dollars (about Rs 2,100 crore).
In addition, Adani will pay a royalty of 2 Australian dollars on every tonne of coal mined over the next 20 years to the Australian miner, under the purchase agreement inked by its subsidiary, Adani Mining.
The royalty payments are estimated to aggregate to 2.5 billion Australian dollars (about Rs 10,500 crore), taking the overall deal size to Rs 12,600 crore (Rs 126 billion).
"We were in search of coal mines to enable the rapid expansion of the power business of Adani Power Ltd in India while also expanding AEL's coal business, where we are the largest importer of thermal coal," Adani Enterprises Ltd (AEL) CFO Devang Desai said.
"As per our Vision 2020 development plan, we aim to increase our power generation capacity from 13,000 MW to 20,000 MW," Desai said.
The Galilee tenement, which Adani agreed to buy, has resources of 7.8 million tonnes of coal, which makes it the single largest tenement in Australia in terms of coal resources, he said, adding that the entire transaction has been financed from the company's own accruals and banks.
"The purchase has received approval of the Foreign Investment Review Board (FIRB) and the indicative approval of the Queensland government," he said.
"We will be able to start mining from this mines in the next four years," Desai further said.
"While multiple evacuation routes are available for the mined coal, Adani (through Mundra Port and SEZ Ltd) has recently been awarded preferred proponent status for the development of the Dudgeon point terminal in Macay, Queensland, which gives Adani the right (subject to technical and commercial feasibility) to develop a coal terminal with a capacity between 30-60 mmtpa," Desai said.
"We will develop all the infrastructure required there," he said, without giving any details of the proposed investment in Australia. Adani Power, a subsidiary of Adani Enterprises, is working on 4,620-MW power project at Mundra, in Gujarat. It has also announced two other projects in the state, one at Hazira and the other at Dahej.
Of late, Adani has been focusing on its power business and they hope to achieve generation capacity of more than 16,000 MW by the end of 2013. Their power projects at Mundra (4,620 MW), Tiroda (3,300 MW), Kawai (1,320 MW), Dahej (2,640 MW), Bhadreshwar (3,300 MW) and Chhindwara (1,320 MW) are moving as per schedule, sources in the company said.