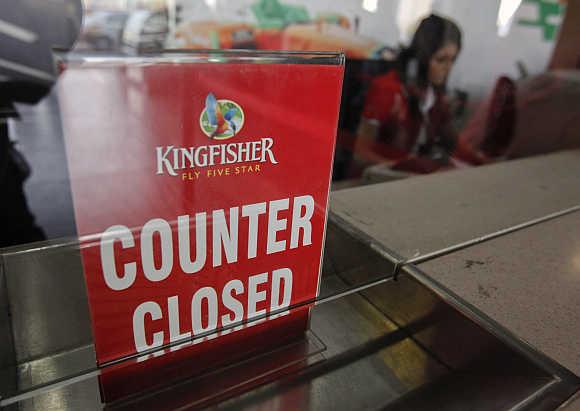 Grounded carrier Kingfisher Airlines on Wednesday said promoters United Breweries Holdings and Kingfisher Finvest India have released about 5.64 crore pledged shares.
United Breweries Holdings, which holds a 21.36 per cent stake in Kingfisher Airlines, released 4,00,000 pledged shares on September 16, according to a BSE filing.
Kingfisher Finvest, which owns 7.21 per cent of the airline, released pledged shares in three tranches last month, according to a separate BSE filing. It released a total of 5,60,22,231 shares between on September 6 and September 16. The airline has been grounded since last October.
Kingfisher Airlines had accumulated losses of over Rs 16,000 crore (Rs 160 billion) as of March 31, while it had a negative net worth of almost Rs 13,000 crore (Rs 130 billion).
Its long-term borrowings stood at about Rs 6,900 crore (Rs 69 billion), while short-term borrowings were Rs 1,750 crore (Rs 17.50 billion)at the end of the last financial year.