August 28, 2012
'Economic liberalisation is against workers' interests'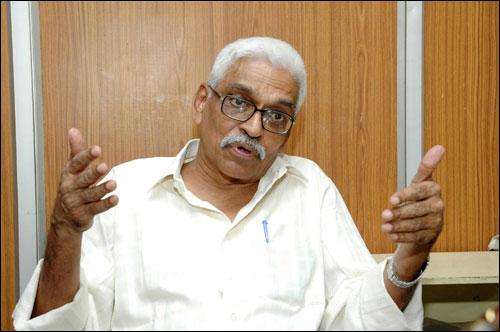 'The only system that will work is scientific socialism where there will be minimum contradictions, and where interests of the majority are taken care of.'
August 27, 2012
Taking stock in the tech world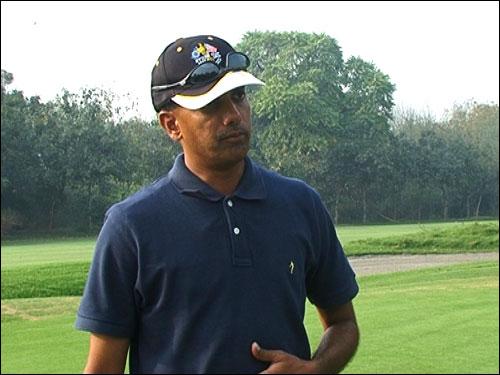 When a technology change happens its universal and so is the impact.
August 14, 2012
Money laundering charges: What StanChart CEO has to say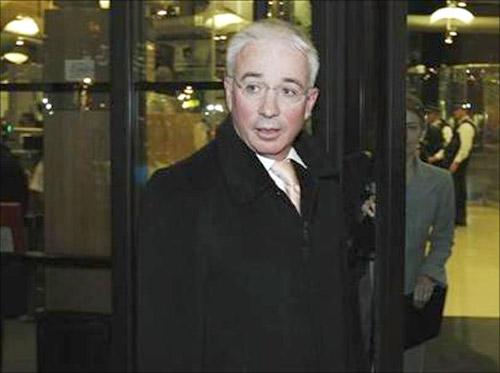 Standard Chartered Plc has seen 6 billion wiped from its market value following allegations it violated US anti-money laundering rules.
August 13, 2012
A young maharaja who is also a passionate businessman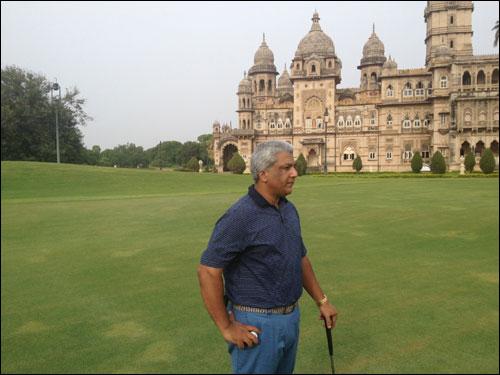 In this rapid fire chat on Tee Time with on ETNOW the young maharaja shares his childhood memories and talks of going from traditional to modern. Today he is converting his passions in golf, cricket and business into a real opportunity.
August 09, 2012
Only three Air India routes make money: Ajit Singh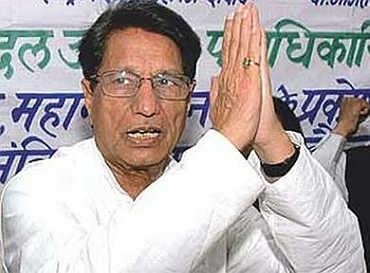 At a time when the aviation industry is going through turbulent times and multiple issues, the government is trying to put Air India back on track.
August 08, 2012
'India is the most difficult transfer pricing spot'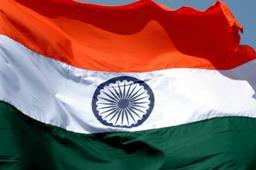 Sean F Foley, global leader of KPMG Transfer Pricing Services, who has also been an APA tax administrator for the American government agency, tells Business Standard companies are optimistic but cautious about the development.
Good news: Air is cleaner. Bad news: Water still dirty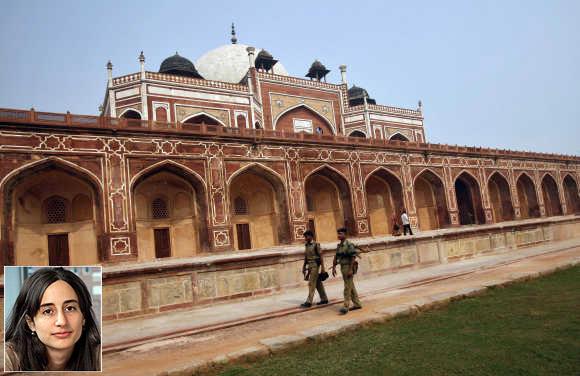 Air pollution has fallen, but rivers remain dirty, says Rema Hanna, an academic who has studied pollution in India.
August 07, 2012
'Global investors remain positive about India'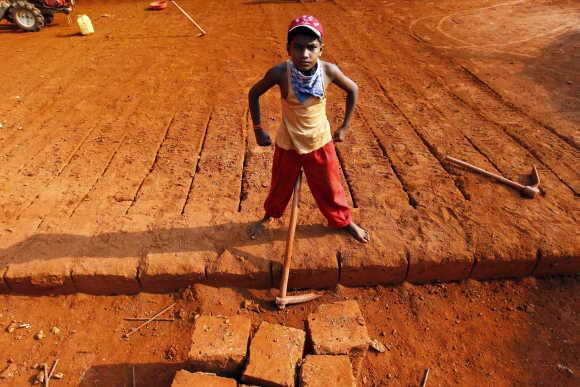 Despite the toned-down estimates, Sukumar Rajah, MD and CIO -- Asian Equities, Franklin Templeton Investments, tells Business Standard that India maintains the lead in economic growth vis-a-vis most of its peers and the regulatory risk will reduce.
India's long-term story remains intact, says Kidwai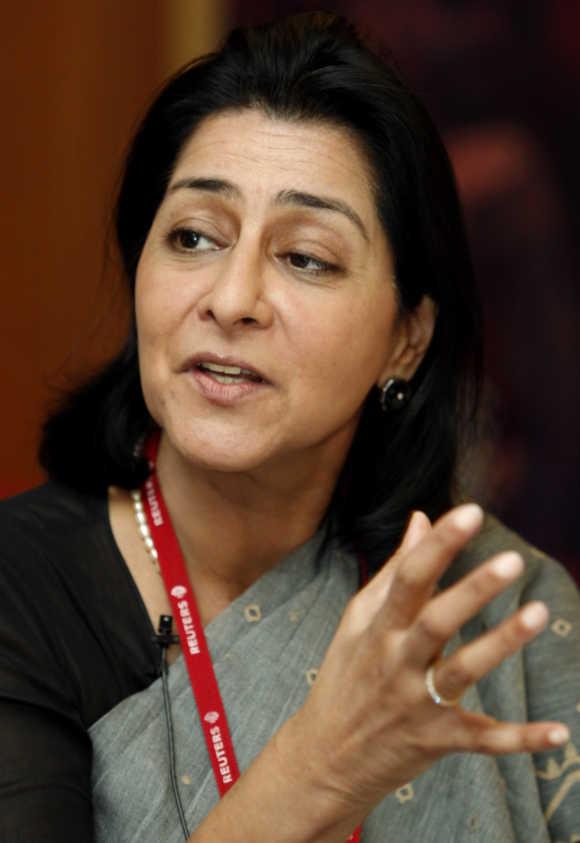 Indians want to have a little more clarity and certainty before they invest, says Naina Lal Kidwai, Executive Director, HSBC Limited and Country Head, HSBC India.
August 06, 2012
'Labour law reforms have lagged auto sector growth'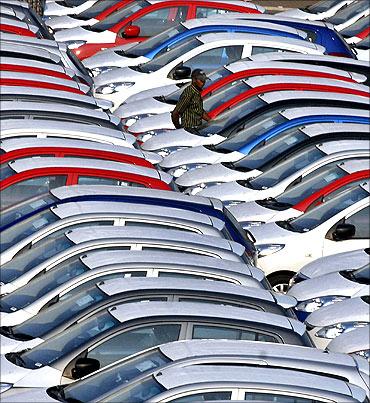 Tamil Nadu, claiming to be the Detroit of India, has labour unrest in the automobile industry, among others.
'Bankers must be careful on IPO pricing'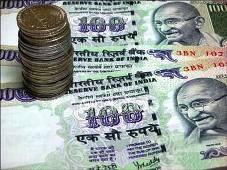 In an interview with Santosh Tiwari, Sebi Chairman U K Sinha also says he is not against consent orders, but is in favour of a predictable and transparent process.
Less than 8% growth will hurt India badly: Economist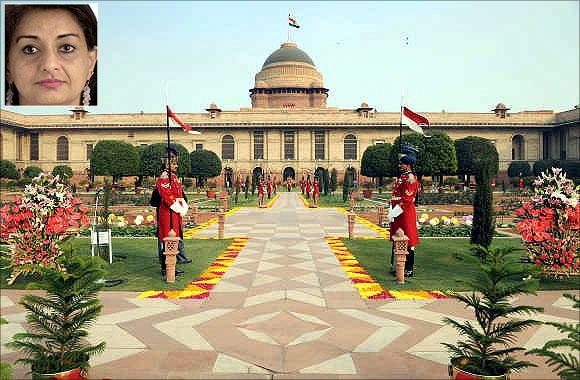 Potential growth in India is 8 to 8.5 per cent, says Kalpana Kochhar, World Bank's Chief Economist for South Asia.
August 02, 2012
India has the world's best, largest power grid: Moily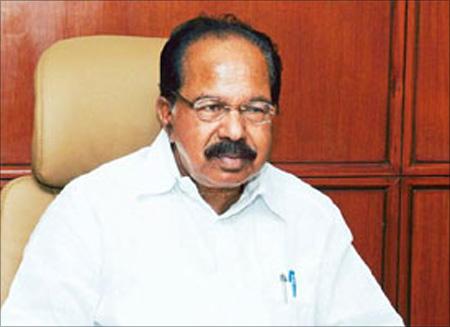 Power is a very crucial sector, as it fuels growth; one per cent increase in power generation leads to one per cent increase in gross domestic product, says Veerappa Moily.
August 01, 2012
Slowdown will impact asset quality: Subir Gokarn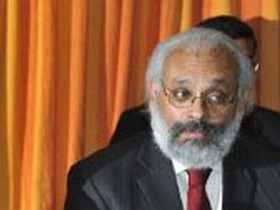 Subir Gokarn says credit-deposit growth mismatch for a longer period could put pressure on liquidity.
July 30, 2012
'Strict action needed to stop corruption in NREGA'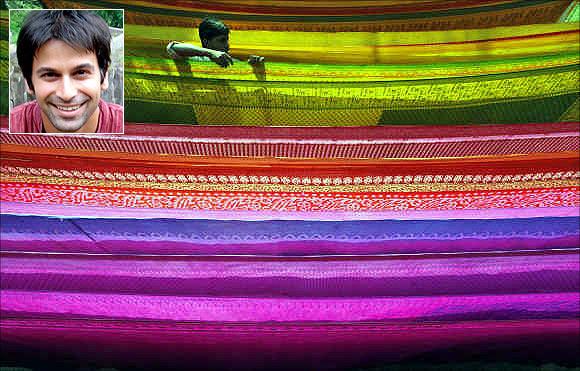 We need real laws to protect whistle-blowers, and even more than that real action should be taken against perpetrators, says Sandip Sukhtankar.
July 26, 2012
'Auction land instead of compensating farmers'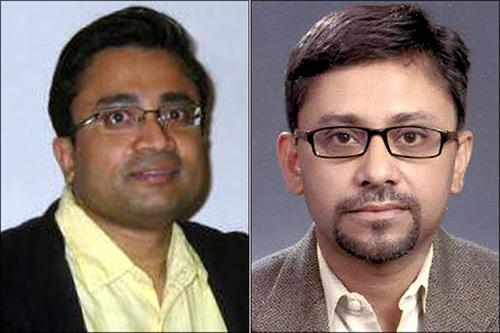 Farmers should decide how much compensation is enough for them, say Parikshit Ghosh and Maitreesh Ghatak.
'Airlines will have to spend 14% profits on DIAL charges'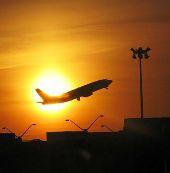 Tony Tyler, director general and chief executive officer of the International Air Transport Association, a global industry trade body, says the European Union-Emission Trading Scheme is a regional programme, which cannot be imposed on the rest of ther world.
July 24, 2012
'India lacks China's ruthless pursuit'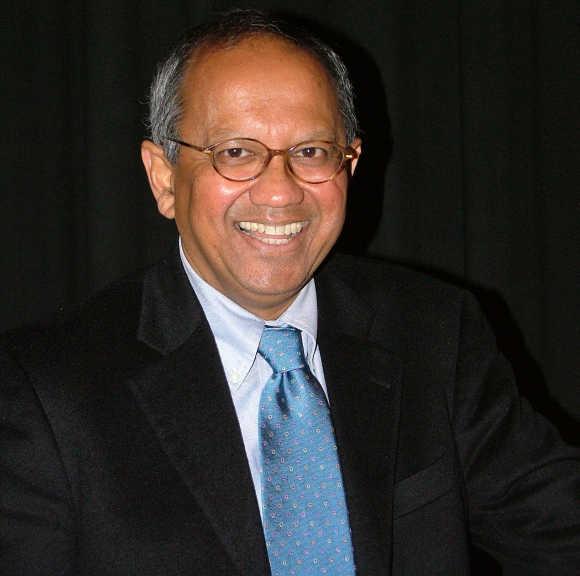 India's economy is slowing down due to domestic issues, says Sumit Ganguly.
July 23, 2012
Infra needs fast-track board, says top analyst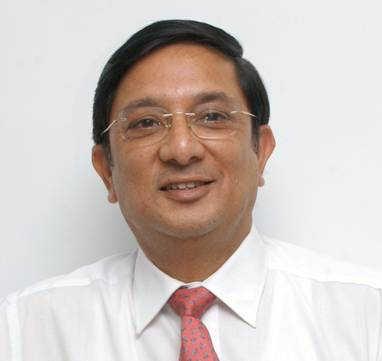 Steps are needed at granular level to boost investment in infrastructure, says Vinayak Chatterjee.
July 20, 2012
We cannot jeopardise our business: Infosys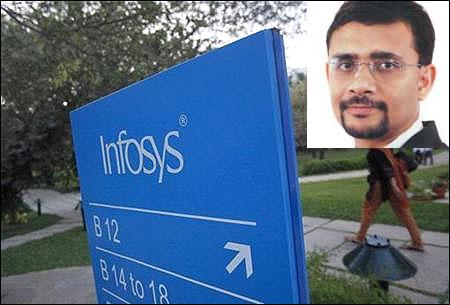 He feels that, like in the past, the firm will prove detractors wrong, and create a business proposition that will be followed.
We're clear on why we need FDI in retail: Anand Sharma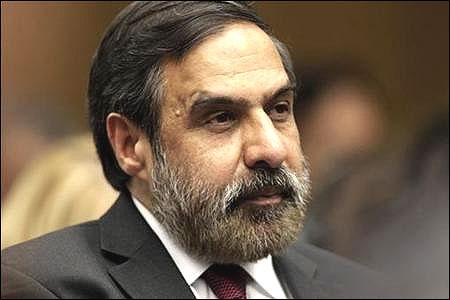 He said policy could not be rigid, while declining to say by when FDI in multi-brand retail would be allowed.
July 06, 2012
Exclusive: 'PM's economic knowledge is frozen 30 yrs ago'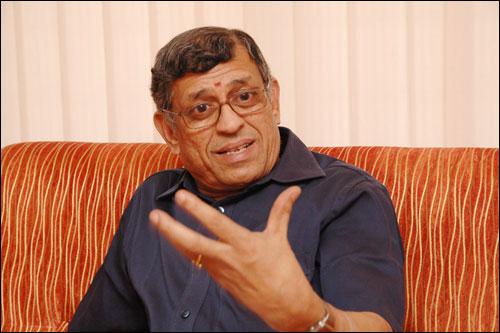 As the Indian economy passes through one of its worst times, well known chartered accountant and Convenor of the Swadeshi Jaagran Manch Swaminathan Gurumurthy, in an exclusive interview with explains what ails the Indian economy, and the remedy to fix it.
July 05, 2012
TN's ambitious plans to improve its power situation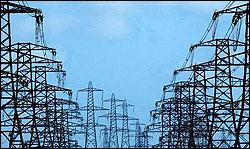 New lines and sub stations are already in the pipeline. Rs 2,000 crore (Rs 20 billion) worth of projects have already been approved. It will take 3 to 4 years for all of them to come into operation. Till then we will try our best to divert wind power through other lines.
July 02, 2012
'It's imperative for the govt to reassure investors'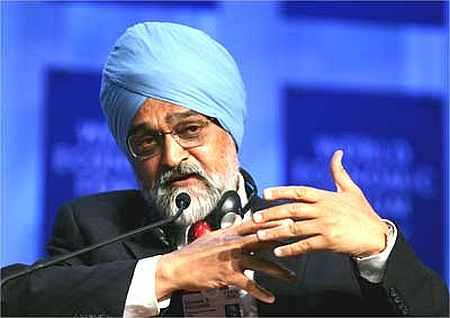 It's imperative for the govt to reassure investors: Montek Ahluwalia
June 28, 2012
'India is exploiting its limited natural resources'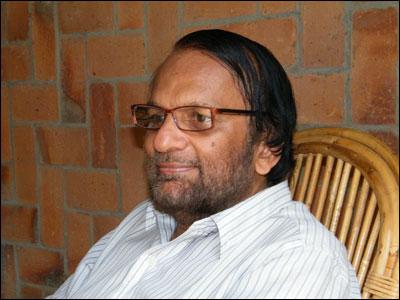 In this interview with , G Krishnan talks about the implications of the verdict on the Western Ghats and other environmental issues.
June 25, 2012
'The world is moving to online big time'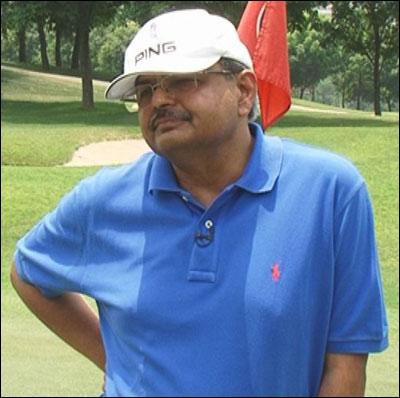 'Eventually many ecommerce businesses will be profitable and will do well. Nobody can say whether you have paid a huge price for a company but the future is indeed embedded there.'
June 18, 2012
'Liberalisation has to come into the real estate industry'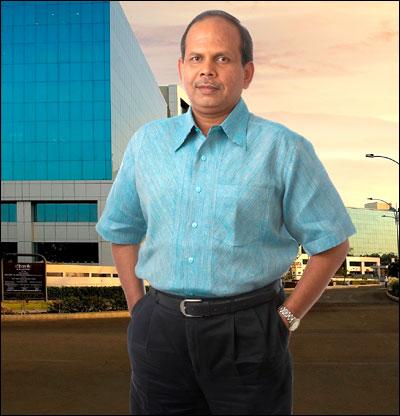 Nanded City developed by the Magarpatta Town Development Corporation, is a Rs 6,000 crore project spanning a whopping 700 acres.
June 15, 2012
Why state electricity boards are facing a big crisis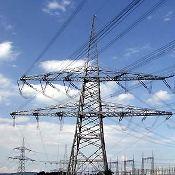 <B>Anil Sardana</B>, managing director of India's largest private power producer, says though the tariff freeze by some states is causing tremendous stress, the company will go ahead with the expansion of the Mundra project.
June 12, 2012
How the govt can bring foreign investors BACK to India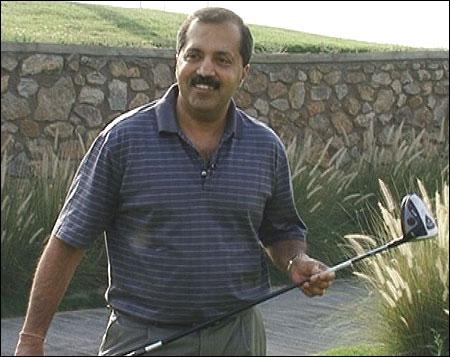 How just a few sentiment boosting measures by the government will go a long way in turning back the attention of foreign investors on India.
June 05, 2012
'We are slowly inching towards GST'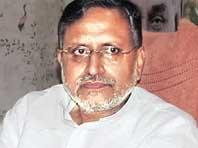 Sushil Kumar Modi tells Business Standard the spirit of collective federalism needs to be heeded by all sides if the key reform is to become a reality.
June 01, 2012
India is a growth market for us: Standard Chartered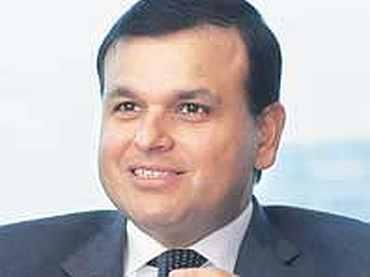 Sunil Kaushal, who took charge as the chief executive of Standard Chartered Bank's India and South Asia operations in February this year, however, appears confident that India will continue to remain a growth market for the bank in coming years.
May 25, 2012
'This is NOT the right time to hike petrol prices'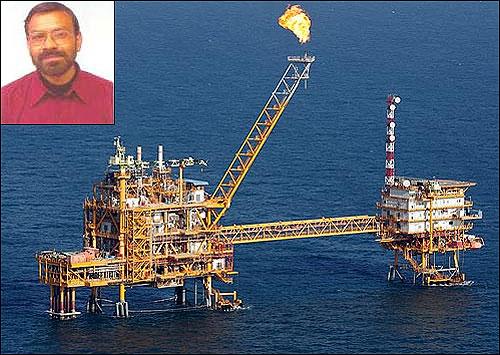 Government needs to rethink its over-dependency on imported petrol, and come up with ways to stabilise the Indian rupee.
May 23, 2012
'Rupee depreciation is a key risk to FII flows'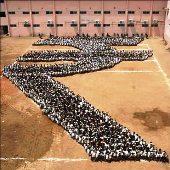 Jayesh Gandhi, executive director, Morgan Stanley Investment Management in an interview with Business Standard, says Indian equities continue to remain a long-term bull story based on the growth prospect for the country and, hence, in a way cannot be ignored by global investors.
May 22, 2012
He sells jets to India's rich and famous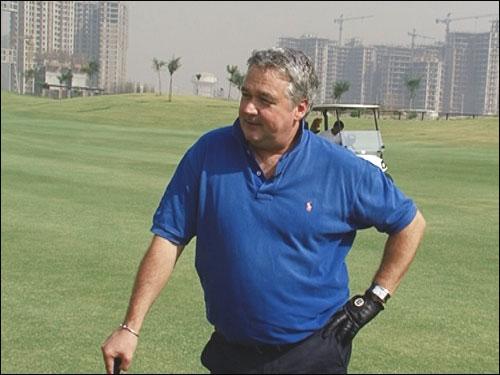 Nigel loves luxury. A big golf enthusiast he also likes to run, play squash and drive his classic sports cars.
May 07, 2012
Ford's India story: Successes and challenges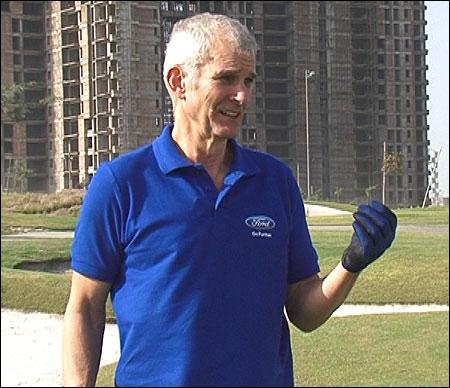 Ford's India boss, shares that the success of the Indian market so far has also come with its share of challenges.
May 03, 2012
'Possibility of a normal monsoon is less than half'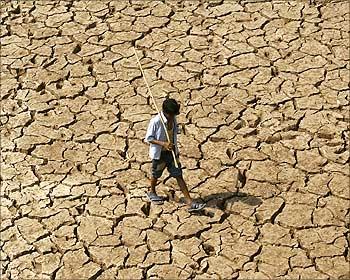 Commission for Agriculture Costs and Prices cairman Ashok Gulati tells Business Standard that IMD's prediction should be taken with a pinch of salt, as data shows there is usually a deviation of eight-10 per cent from the standard margin of error in many met predictions.
PHOTOS: Youngest Indian CEO in US shares his story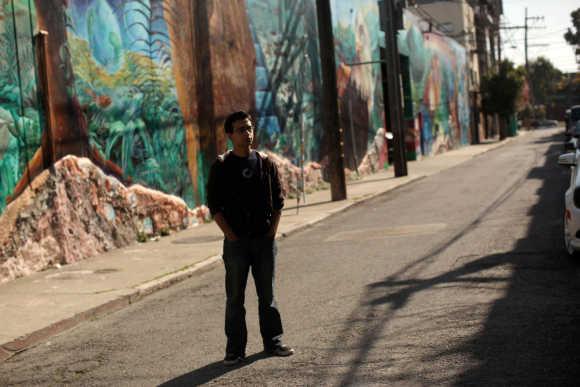 Sahil Lavingia had already created dozen of apps by the age 16, says .
April 30, 2012
Whatever may happen in politics, India will grow: Mittal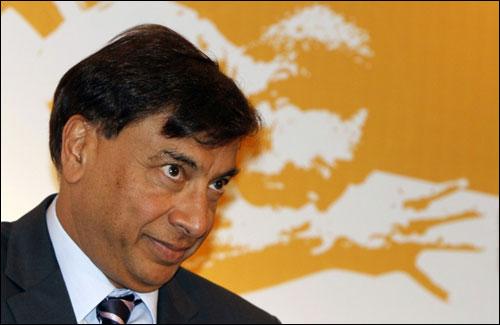 The second richest Indian said he felt bad about the delays his projects faced in India.
April 24, 2012
Curb on Internet freedom bad for Indian democracy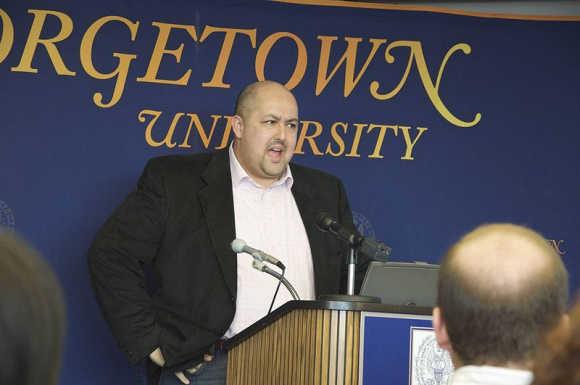 Google is great for shopping, but not for learning, says Siva Vaidhyanathan, Robertson Professor in Media Studies Chair, Department of Media Studies, University of Virginia.
'GST would be single biggest reform after 1991'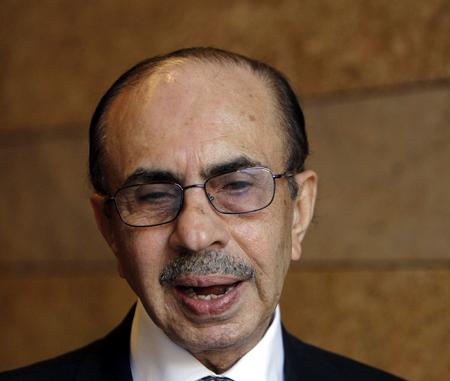 Adi Godrej says he hopes the government would address industry's apprehensions over some of the Budget taxation proposals on stalled reforms and so on.
April 20, 2012
Volvo India chief on future plans and business mantra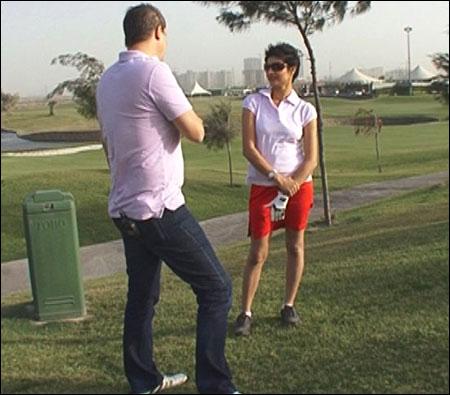 Expect a new compact SUV from their stable called EcoSport later this year.
April 19, 2012
'McDonald's has shown the way, it's great for Subway'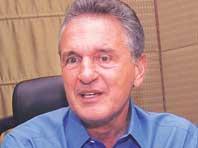 Fred DeLuca, founder and CEO of restaurant chain Subway, started a sandwich shop 'Pete's Super Submarine' at Bridgeport (Connecticut) when he was 17.
April 18, 2012
Rate cuts will revive India's growth: D Subbarao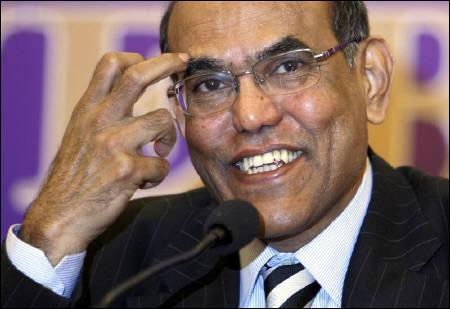 If numbers change, there will be scope for more rate cuts.
April 16, 2012
'India will be a global hub for solar projects'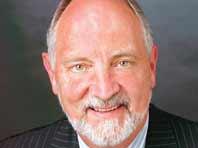 William D Gallo, president and chief executive officer, tells Sanjay Jog they propose to make India a hub to source solar technology for their international operations.
April 05, 2012
'India is ranked No. 1 for developer satisfaction'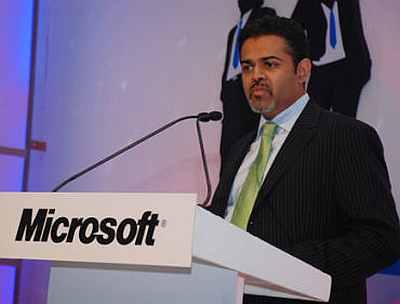 Global software giant Microsoft intends to tap the growing cloud computing market here. Sanket Akerkar, managing director of Microsoft India, says he's seeing an uptick in its adoption by enterprises, to become competitive.
April 03, 2012
Stock exchanges are not private business: Bimal Jalan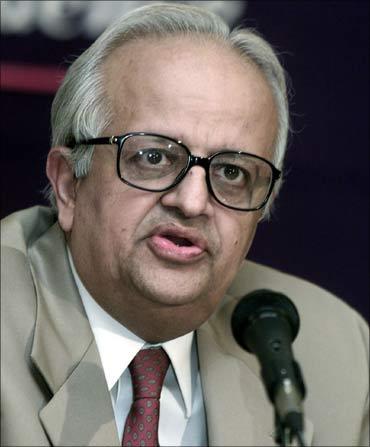 An interview with author of the report on the working of stock exchanges and other market infrastructure companies
April 02, 2012
Secret recipe of a successful ad firm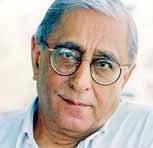 Ranjan Kapur has been country manager of WPP in India for the last eight years. But he gets back to actively managing operations at an agency with the additional responsibility of Bates India as its chairman.
Why only doctors and engineers? Be an entrepreneur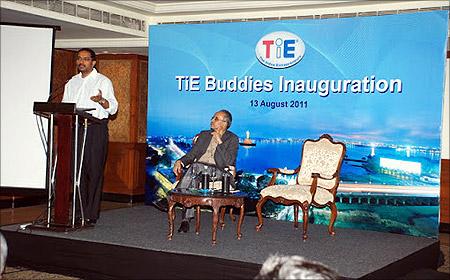 As a charter member of The Indus Entrepreneurs (TiE), entrepreneur-turned venture capitalist, Sateesh Andra has been actively involved in creating a common platform for entrepreneurs, venture capitalists, and academicians to interact and help build successful enterprises.
March 30, 2012
'It is not uncommon for rivals to work together '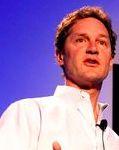 We will utilise India as a creative resource for all our offices around the world, says Chuck Brymer, President and CEO, DDB Worldwide.
Can interviewers ask about a jobseeker's Facebook life?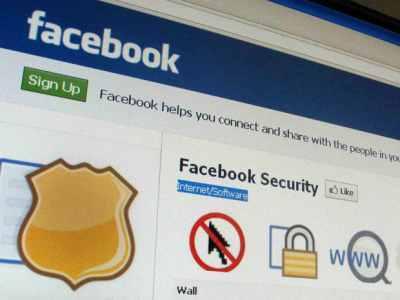 It is easy to see why employers might be tempted to peer into applicants' online lives. Worldwide, people's social lives have moved online to a far greater degree than they have earlier.
March 21, 2012
Why Budget 2012 is NOT bad for the Indian economy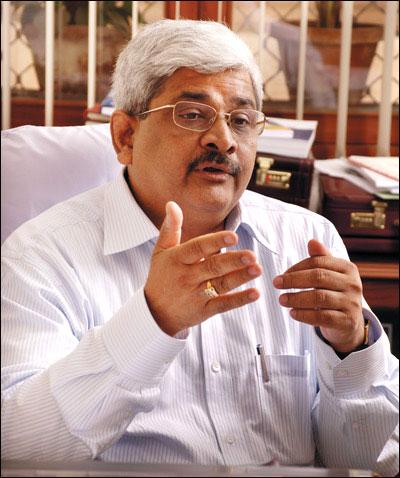 In an exclusive interview with rediff.com Gopalan replies back to the critics of the Budget presented by Finance Minister Pranab Mukherjee.
Renew US visa within 4 years, no interview required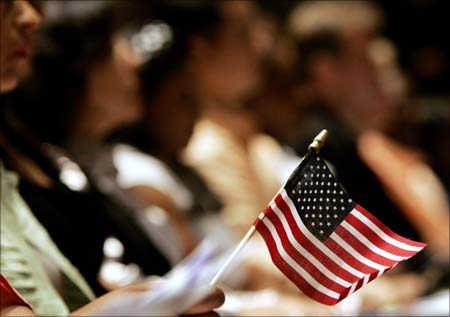 The new rules will apply to those within categories of B1, B2, C and D.
March 19, 2012
'Let's not spend too much energy focusing on the Budget'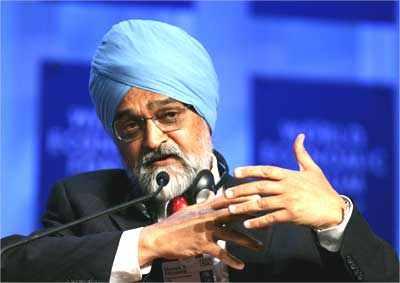 Interview with Montek Singh Ahluwalia, Deputy Chairman, Planning Commission.
Markets need to understand the implications: R Gopalan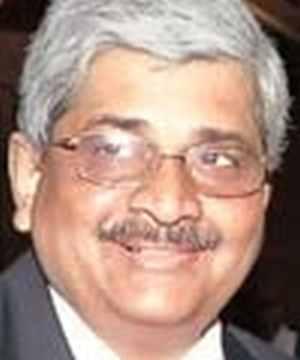 The markets tanked 209 points after Finance Minister Pranab Mukherjee tabled the Union Budget in Parliament on Friday. Economic Affairs Secretary R Gopalan defends the measures, saying the markets will need time to comprehend the measures.
March 17, 2012
I'm ready to even bite the ballot: Pranab Mukherjee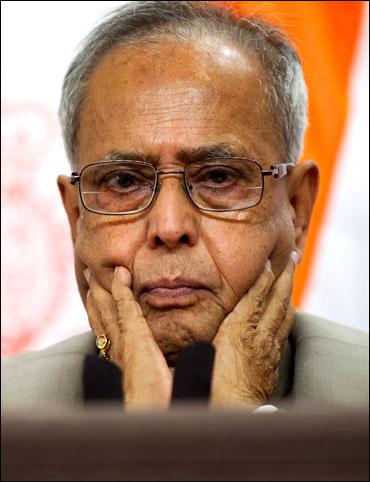 More than merely being an economic balancing act, this was also about walking the political tightrope.
March 15, 2012
'Our priority is to consolidate what we have done'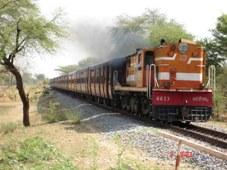 After presenting the Railway Budget, Railway Board Chairman Vinay Mittal and Financial Commissioner Vijaya Kanth spoke to Business Standard on the proposals.
'Indian Railways was headed for ICU, I pulled it out'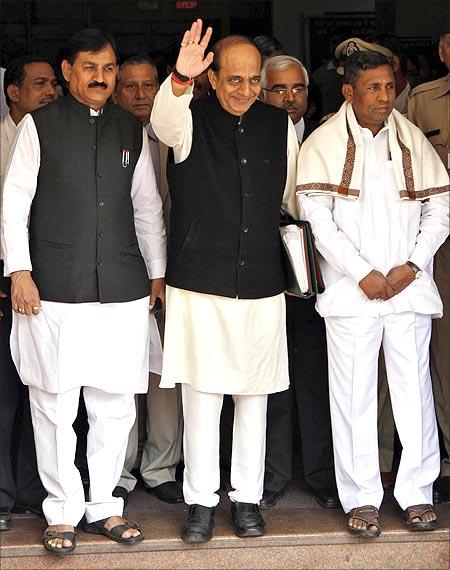 In an interview with Business Standard, Railway Minister Dinesh Trivedi says if there is no rise in fares, the Indian Railways would come to a grinding halt.
March 14, 2012
India Inc is impatient for reforms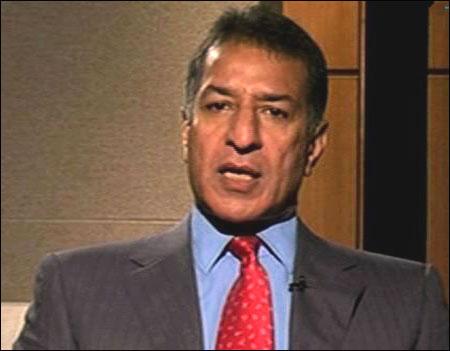 We are already seeing pressure of inflation, we also seeing slowdown in manufacturing, hope excise rates are not increased because that will get passed to the consumer.
We'll tap regional partners: Kiran Mazumdar-Shaw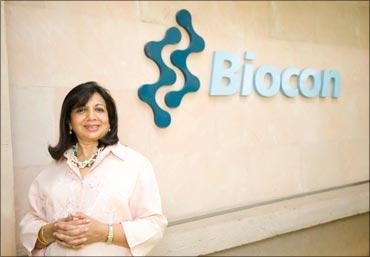 Biocon chairperson and managing director Kiran Mazumdar-Shaw is in a firefighting mode, as the company she founded was forced to call off a blockbuster deal with global pharmaceutical major Pfizer.
March 12, 2012
SPECIAL: How will the Budget impact your investments?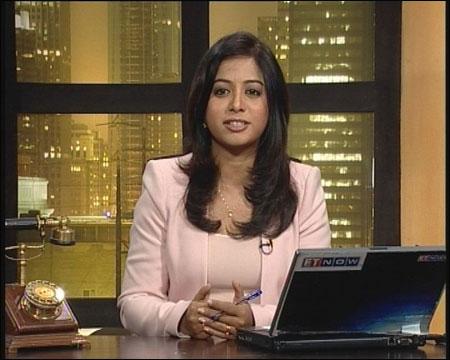 The Budget changes how much money we take home every month, what we save and how we invest our money.
There's room for a 50-bp rate cut, says SBI chief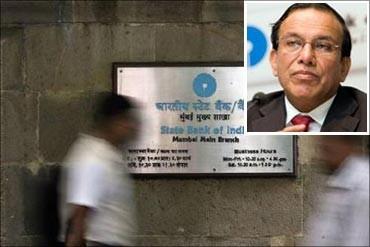 State Bank of India Chairman Pratip Chaudhuri says though Friday's cash reserve ratio cut will help ease short-term rates, liquidity may continue to be tight and, hence, a further 25-bp (basis point) cut in CRR can be expected.
March 05, 2012
Is this a make or break budget for India?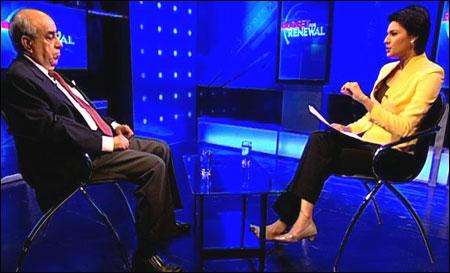 There is immense hope that the FM will help turnaround the tepid sentiment in the country.
March 01, 2012
'Going back to 6.5% growth is leading to anxiety'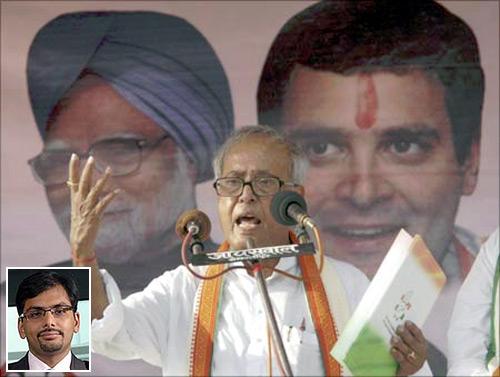 Vikas Khemani, President & Head-Institutional Equities, Edelweiss Securities, feels Finance Minister Pranab Mukherjee could really make Union Budget 2012-13 an important one.
February 28, 2012
'India is more than just a research power centre'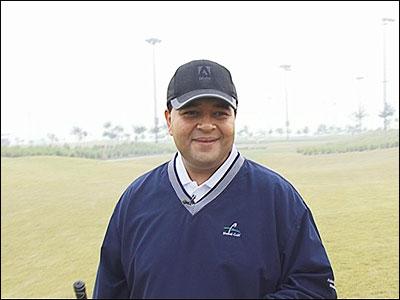 There is a dramatic shift in which even the smallest denominator in tier-2 cities are using adobe products and since there is such a low penetration across the country's small cities, the opportunity is only going to rise.
February 23, 2012
Hero's Munjal eyes premium segment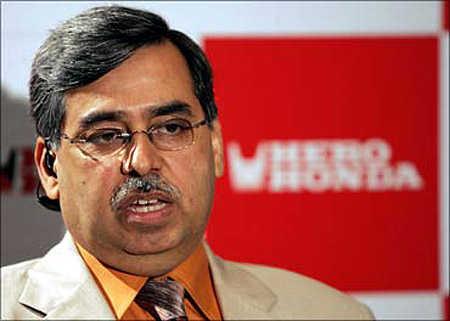 This partnership will help us improve our own capability, says Munjal.
February 21, 2012
'No helping any one airline, the whole sector is in crisis'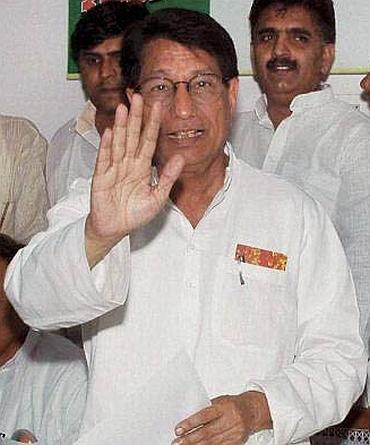 As for the crisis emanating from the Kingfisher Airlines' flight cancellations, it is now up to the airline to utilise those measures and come up with resources, he tells Business Standard's Kavita Chowdhury in an interview.
February 14, 2012
Pankaj Munjal wants to take Hero from India to US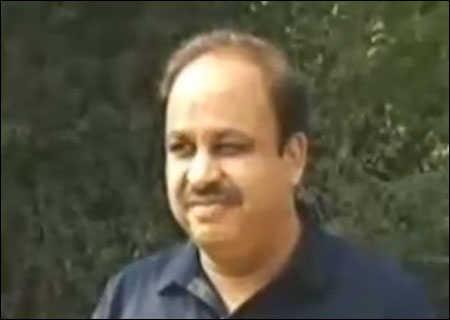 He is the Hero of the bicycles business churning 19,000 bikes a day and over 5.6 million every year. Pankaj Munjal is now pressing the reset button and thinking global.
February 08, 2012
I am disappointed with the numbers: Rangarajan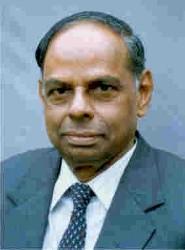 In an interview with Business Standard, he says investments would pick up and inflation would fall in the next financial year, providing the Reserve Bank of India the room to cut rates.
February 07, 2012
We will exit Vodafone in 12-18 months: Ajay Piramal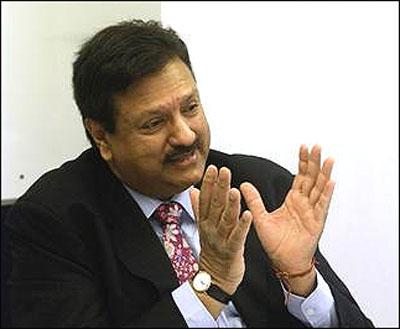 Even after investing almost Rs 6,000 crore, Ajay Piramal, chairman of the company, insists it is a short-term investment.
February 01, 2012
Meet the man who gave a NEW kind of outsourcing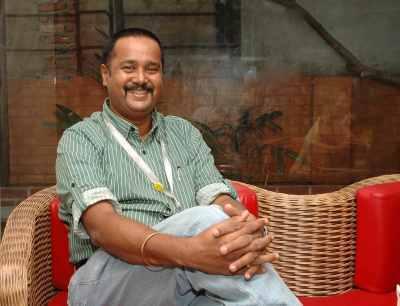 MPO is Market Process Outsourcing. It is a new one in the alphabet, if you can call it that! After running the marketing divisions of various companies for more than 20 years, I felt there was a big gap.
January 30, 2012
India can power growth if it boosts energy supply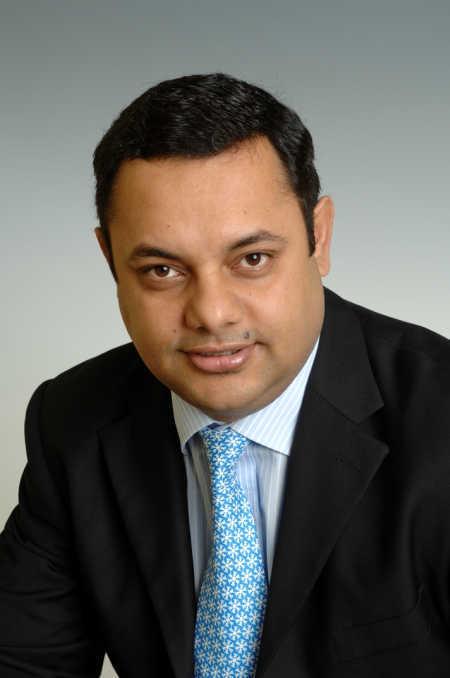 Lack of infrastructure and inefficient transmission systems are the biggest problems.
January 25, 2012
Rate cuts possible ONLY when inflation comes down: RBI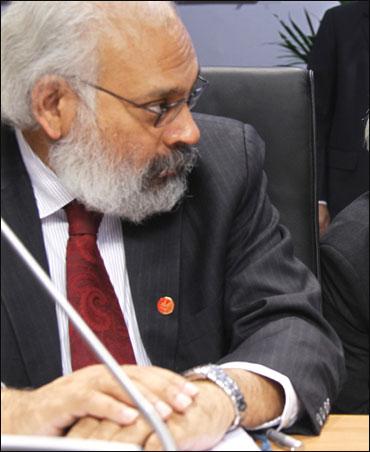 CRR cut does not rule out open market operations.
January 24, 2012
Workplace anxiety pulling you down? Here's a solution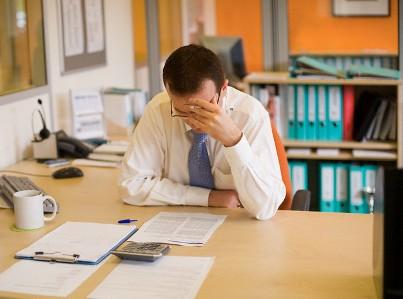 Anxiety is possibly the single largest inhibitor of growth both for an individual and for a corporation, says Thomas J DeLong, Philip J Stomberg Professor of Management Practice, Harvard Business School.
January 17, 2012
'India's attractiveness is still intact'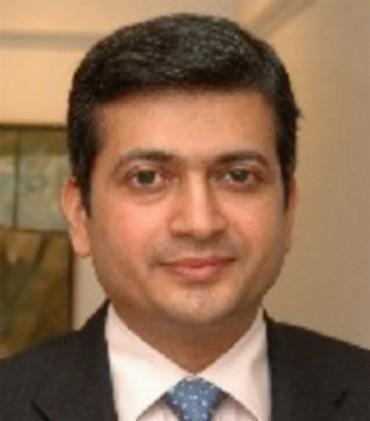 Anup Maheshwari, executive vice-president and head of equities & corporate strategy, DSP BlackRock, says the long-term attractiveness of investing in India remains intact.
January 10, 2012
We need to encourage research, says Infosys's Gopalakrishnan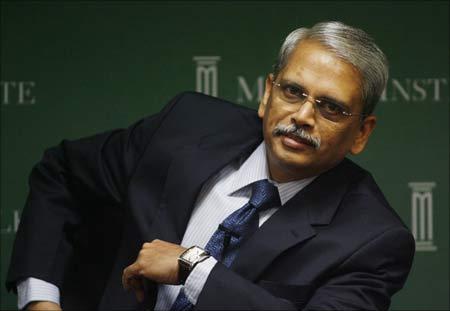 Infosys felicitates outstanding researchers in various fields.
January 09, 2012
'Jharkhand will see loads of foreign investments in near future'
Rediff.com's A Ganesh Nadar caught up with Arjun Munda, Chief Minister of Jharkhand.
'We need one party running the country, not 10'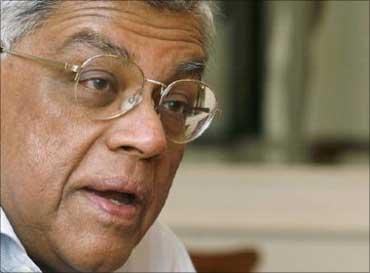 We should now think positively and look at options and opportunities, says Deepak Parekh.
January 05, 2012
Internet growth: Problems and challenges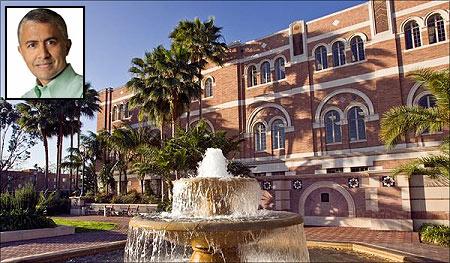 India should piggyback on mobile phones to increase penetration and speed of Internet.
January 03, 2012
'India to see BIGGEST urban migration in next 15-20 years'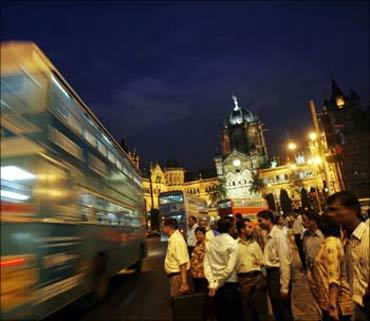 India needs to create 220 million jobs in the next 15 years and this is only possible by implementing the National Manufacturing Policy, launched recently by the government, says Arindam Bhattacharya, managing director, The Boston Consulting Group (BCG) India Pvt Ltd.
Archives
August - Decmeber 2011
|
May - July 2011
|
January - April 2011
|
October - December 2010
|
July - September 2010
|
April - June 2010
|
February -March 2010