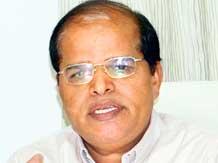 The world's largest coal miner, Kolkata-based Coal India Ltd, has successfully fended off an output crisis that threatened to engulf not just its own financial health, but also fresh investments running into thousands of crores in infrastructure sectors.

After remaining stagnant for over two years, production has risen six per cent and supply for power companies has jumped 11 per cent.

In an interview with Business Standard, CIL Chairman Singayapally Narsing Rao attributes the performance to volume growth but adds a decision on price hike will be taken at an appropriate time.

Excerpts:

What is your agenda at the moment?

We want to achieve incremental production of 180 million tonnes (mt) in 12th Plan period over current level of 435 mt annually.

The idea is to achieve production of 615 mt in 2016-17 to be able to meet the fuel supply agreement commitments made to meet coal requirement for 60,000 Mw additional capacity over 60,000 Mw capacity existing as on March 2009.

This means, by the end of the current Plan period, CIL will be supplying adequate coal for operation of 120,000 Mw capacity.

However, there will still be a shortfall of 200 MT by then, due to both less production growth by CIL and dismal performance of captive block holders.

But the biggest constraint currently is rail connectivity.

There are clear signs of a realisation at the highest level in the government that environment clearances have to be eased. But the same cannot be said for forest clearances.

CIL's expenditure has increased multi-folds owing to wage hike and the increase in diesel prices. Earnings are constrained as prices have not been hiked for the past two years and e-auction volumes have come down. Would this fiscal's financial performance disappoint?

While e-auction volumes may remain marginally lower by 2-3 mt, the additional realisation is almost on track.

The volumes have picked up since November.

I do not see any additional dent on realisation.

The wage hike came in effect beginning July 1, 2011.

Its impact was taken care of by the price hike that took place before it.

However, there would be some increase in employee costs owing to increments and Dearness Allowance neutralisation.

However, this is also nullified by the retirement of people who are essentially at the high end of pay scale.

As for diesel prices, there was an increase of Rs 5 per litre in September 2012 and now another Rs 10 per litre for bulk consumers.

Thus, fuel cost has gone up by Rs 15 per litre of diesel.

This increase may cost us around Rs 1,800 crore (Rs 8 billion) per annum. However, during the current year, its impact would be Rs 400 crore (Rs 4 billion).

The full impact of diesel price hike would be seen only during the next financial year.

So, would you raise prices to offset this impact?

We are constantly monitoring our cost of production, both at the management and board level. A decision regarding price hike would be made at the appropriate time.

Please remember that we have been able to show fairly good financial results at the end of nine months this fiscal, largely on account of volumes.

We will hopefully show similarly good results in the future, too.

There is also scope and need to improve the productivity of men and machinery.

However, in any business such as ours some price hike is inevitable.

Two important draft legislations, with serious ramifications for Coal India, are coming up in Parliament: Mining Bill and Land Acquisition Bill. What would be the total outgo?

If Parliament passes a law, we have to abide by it, both in letter and spirit.

However, if any additional financial burden occurs on Coal India on account of MMDR Act amendment, without going into the moralities, I can only say that such an additional burden will, inevitably, be passed on to the customers.

So, will be the case with Land Acquisition Act amendment. Any additional impact on us would be obviously passed on to the customers.
At a time when volume growth has become so important, the company has pulled down production target for 2013-14 from 464 mt to 452 mt. Why?

We realised we could only reach a certain level despite making best efforts.

We had taken an ambitious production target growth of 6.5 per cent.

But I think we will end up with 4.5 plus per cent growth. It is not a major concern.

But next year, if we want to have off-take growth of 27 MT, production growth has to come even if we liquidate stocks by 10-12 MT.

What would be the impact of price pooling on CIL? Also, what is the current status of the FSA issue?

Ideally, there should not be any impact of pooling on us.

Though there have been some apprehensions on some aspects, the bottom-line is that the mechanism should be revenue-neutral for CIL.

FSAs have already been signed with 55 power stations.

This takes care of 21,000 Mw out of the total 60,000 Mw capacity.

Once NTPC also signs the pacts, the total tied-up capacity will increase to 35,000 Mw.
Image: Singayapally Narsing Rao | Photograph, courtesy: Business Standard