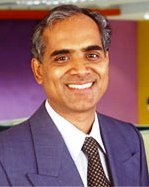 In a chat with Shivani Shinde, Cognizant vice-chairman Lakshmi Narayanan explained the rationale behind the current acquisition and the way ahead. Excerpts:
How does this acquisition help Cognizant?
As you are aware, Cognizant has a significant share of revenue from the BFSI space. This particular acquisition will allow us to expand our footprint in the UBS group by building more services for them as well as take these capabilities to our other clients.
If you look at the kind of work the India Service Centre was doing, such as equity research, compliance, finance and presentations and design, they are quite high-end and niche. For UBS, the India centre was by far the largest centre.
Besides, this fits into our acquisition strategy. In the last 1-2 years, we have done a couple of acquisitions and they all have been strategic in nature. Like those, this also falls in line with our strategy of acquiring skill and new capabilities.
So, in terms of capabilities, how does UBS ISC fit in?
One advantage is the domain capabilities that we get with this acquisition. Second, the geographic diversification — half of the work that is being done at the India centre caters to UBS' markets in the US and Europe.
And, finally, the new services capability, like the infrastructure management services.
We have a strong infrastructure management service capability with over 2,500 people in this unit.
Did Cognizant work with UBS earlier too? And by when will the integration be complete?
Yes, we were working with UBS earlier as well. UBS follows both the captive and third-party vendor models. We think we will be able to complete the integration by the end of this year. But the ability to build on these capabilities and offer to other clients will take some more time.
Many banks are looking at selling their captives. This, despite the recent US government's comments to get jobs to the US...
Banks or clients are realising the benefits of working close to their suppliers or third-party IT vendors. And, going ahead, we see this getting reaffirmed.
But that does not mean that captives are getting sold and it is a trend. There are many captives that are still expanding and doing some really meaningful work.
What would be your next acquisition target?
We are constantly looking for targets to expand into newer geographies, giving us the capability to add new services offering as well as getting the right cultural fit. We have a dominant presence in the US, but we can still grow.
Image: Lakshmi Narayanan