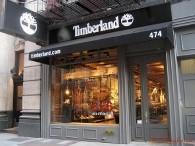 Reliance Brands, a group company of Reliance Industries, began operations two years earlier to launch premium-to-luxury domestic and international brands and also set up retail stores for them.
Earlier this week, the company announced a partnership with US-based footwear major Timberland, its third tie-up after the earlier two with Italy's Diesel and Paul & Shark in 2008.
Blaming high rentals for the delay in launch of retail stores, Darshan Mehta, president and CEO, Reliance Brands, tells Raghavendra Kamath that stores for all the three brands will be operational next year. Excerpts:
What is the ambit of your tie-up with Timberland?
It is a licence-cum-distribution agreement which means we have the right to import, manufacture and distribute the products in mono-brand and multi-brand stores. Though we have not prepared business plans as yet, as to how many stores we will set up or what are the targeted revenues, we will have our first store by the end of 2010. Also, though we have a licence to manufacture, for the next two years we will import.
Which cities are you looking at for opening Timberland stores?
Mumbai, Delhi, Bangalore, Hyderabad and Chandigarh. Our experience shows these are the key cities for selling fashion and lifestyle products. Bangalore and Hyderabad score over Kolkata and Chennai in fashion, as these cities have a large number of aspirational rich. We also chose Chandigarh as it has become a shopping destination for other districts such as Patiala, Jalandhar and so on. Once we cover these cities, we will expand into cities such as Kolkata, Chennai and Pune.
Why did the company go for a tie-up with a footwear company when your sister concern, Reliance Retail, already has a tie up with another footwear company, Pavers England?
They are a retailer but we are a brands company. We are focusing on the premium to luxury segment, while they are doing mass and value retailing. The price range of Timberland products starts from Rs 6,000 a piece.
What is the logic behind a new tie-up when you are yet to open stores from your earlier partnerships with Diesel and Dama SPA's Paul & Shark?
We have a long-term perspective to the business, and we plan and open stores patiently. We have signed with Timberland with a thinking on how things look beyond 2011. When we signed the JVs with Diesel and Dama SPA last October, rentals were very high. One needs to enter into nine-year leases, not rational at that point. We waited, and signed for properties where we made substantial savings. Stores for Diesel and Paul & Shark are under construction and we are planning to open them in the spring-summer of 2010.
What is giving you the confidence to launch a premium brand in the current market conditions?
We all live in the world with the optimism that India is a better market. Ninety per cent of the luxury or premium brands in the country say that August to November 2009 is better than August to November 2007, which was the boom period. They are also saying that November 2009 is turning out even better than October 2009, the Diwali month. Besides, no one plans business because three months are better or not good. We want to take long-term perspectives, notwithstanding market conditions.
What happened to your plans of private equity investments in Indian brands?
Though we are actively talking to a number of brands and designers, we have not closed any deals. We believe many Indian designers have the talent to become international brands. There are many matured designers. We are also looking at international brands, which have positive traction in the country, for possible tie-ups.